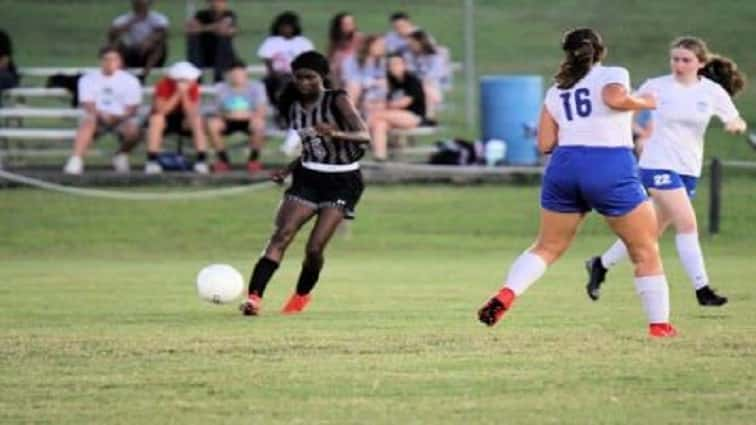 The Trigg County girls soccer team braved the heat on Saturday at the Russellville Panther Classic, finishing with victories over Russellville and Clinton County and a loss to Murray High.  The Lady Wildcats move above .500 for the first time this season at 4-3.
Trigg County opened with a 5-0 win over Russellville, the first shutout of the season.  Kara Southwood led the way with a couple of goals, followed by Allie Hill, Alyssa Southwood and Ashlee Wyatt with one each.  Briley Mitchell and Maddie Morrow each provided an assist.  Mackenzie Young and Sarah Sink combined in goal for the shutout.
In their second match of the day the Lady Wildcats fell 10-0 to Murray High, one of three mercy-rule wins for the Lady Tigers.  However, Trigg bounced back in its final game, cruising past Clinton County 10-0.
Wyatt powered the Lady Wildcats with 4 goals, followed by Hill with two.  Adrianna Jimenez, Alyssa and Kara Southwood and DeDe Barbee each chipped in a goal.  Morrow collected 2 assists, with Mackenzie Young and Zoi Burcham each adding one.  Sink recorded the complete-game shutout.
The Lady Wildcats have some time to rest until a trip to Webster County on Thursday.