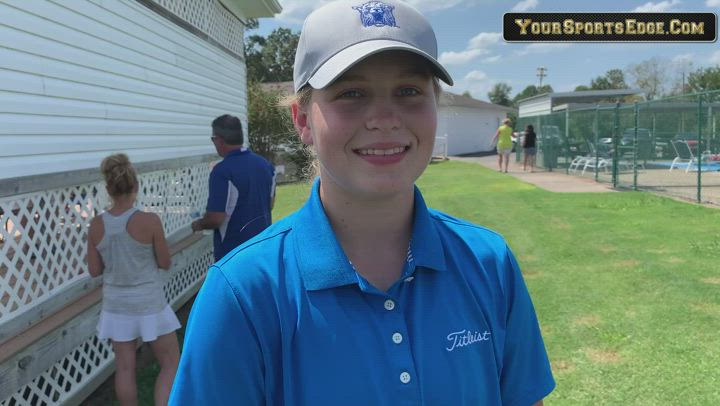 Lyon County's Cathryn Brown soldiered on at the Marshall County Girls Golf Invitational on Saturday, not even a full week after her family found out that her older brother, Cullan, was battling a form of cancer.
Multiple media outlets reported Saturday that Cullan Brown has osteosarcoma, a rare type of bone cancer.
Cullan Brown was with his sister and family at Calvert City Country Club for Saturday's event. He said he will begin chemotherapy next week.
A standout on the University of Kentucky golf team as a freshman last season, Brown has withdrawn from school and put his golf career temporarily on hold.
Cathryn Brown shot an 82 on Saturday and told YourSportsEdge.com afterward that she draws inspiration from her brother.