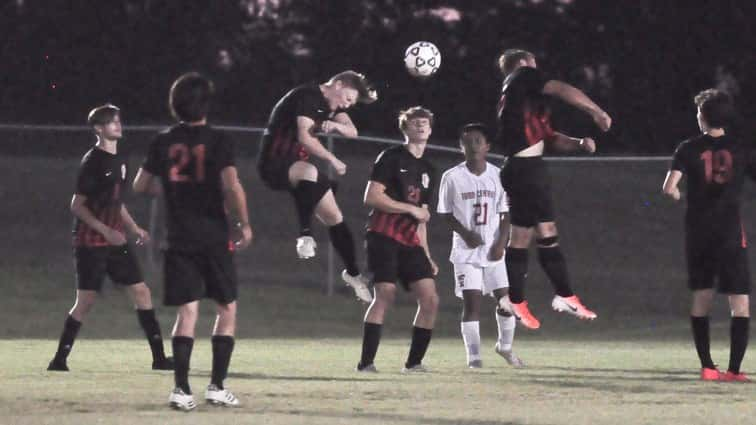 Trigg County ran their winning streak to six games to start the 2019 boys' soccer game as they scored three goals in each half to beat Todd County Central 6-0 Monday in Cadiz.
The Rebels dropped an extra defender to try and slow down Trigg's attack. A foul in the box three minutes into the contest gave the Wildcats a penalty kick opportunity, and Will Jolly converted for his tenth goal of the season.
Jolly added his second goal of the game unassisted with 22 minutes left when his shot from 20 yards out found the back of the net.
With less than four minutes left in the half, Daniel Jimenez tallied his second goal of the season that gave the Wildcats a 3-0 lead they took into intermission.
Trigg County scored two goals in a five-minute stretch of the second half. Clayton Setliff centered a pass that Ben Futrell knocked home for his first career goal with 21:20 left in the game.
Colin Stevens scored five minutes later when he scored off a Cristian Llarena corner kick for a 5-0 Wildcat lead.
Trigg County rounded out the scoring when Anthony Ethridge notched his second goal of the season with six minutes left.
There wasn't a lot of Labor Day work for Wildcat goalie Matthew Smith who didn't need to make a single save on the night thanks to a defense that kept the Rebel offense from advancing deep.
Todd County Central (1-4-1) is giving up nearly two goals fewer per game in Mike Smith's first season as head coach. All four of their losses have come by shutout, but the Rebels have scored eight goals in their first six games. They scored twice all of last year.
The Rebels host Russellville Tuesday as they look for their first district win of the season.
Trigg County improved to 6-0, their most consecutive wins to start a season in school history. However, the Wildcats will face their toughest test of the season Tuesday when they entertain Paducah Tilghman at the Complex.