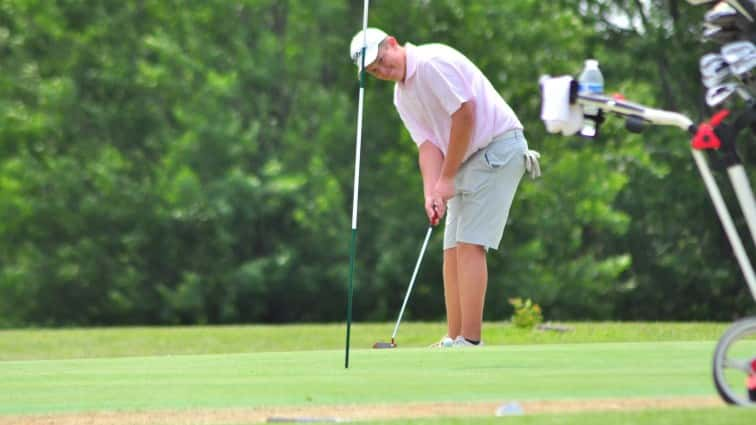 Hopkinsville's James Folz took medalist honors in a five-team golf match Thursday afternoon at Boots Randolph Golf Course west of Cadiz.
Folz checked in with a 1-under 35 to take first place and help lead the Tigers to a second place finish with 160 points.
Other Tiger golfers were Will Binkley (40), Evan Pyle (41), and Joey Falco (44).
Trigg County won the team title with 155 points as their top four golfers also shot in the 30s, led by Grayson Thomas who carded a 2-over 38. Hunter Reynolds, Ty Butts and Trey Carr all shot a 39, and Greyson Grissom shot a 47.
Christian County took third place with a score of 166. Josh Johnson led the Colonels with a round of 38, which was one shot better than Micah Smith. Houston George shot a 44, followed by Chase Dawson (45), and Jace Blue and Isiah Marshall who both shot 58s.
Trigg County's second team shot a 190 led by rounds of 43 by Tyler Ahart and 49 by Hunter Reynolds, Dallas Ahart, and Trevor Terrell.
University Heights Academy geared up for Saturday's All-A Classic State Tournament with a team score of 196. Jiles Wyatt led the way with a 42, followed by a 44 for Weston Wood. Jude Doer added a 54, and Luke Shouse shot a 56.
Dawson Springs shot a 195 and got a top score of 46 from Gage Smiley,
Austin Crick was the lone golfer for Caldwell County with a round of 51.