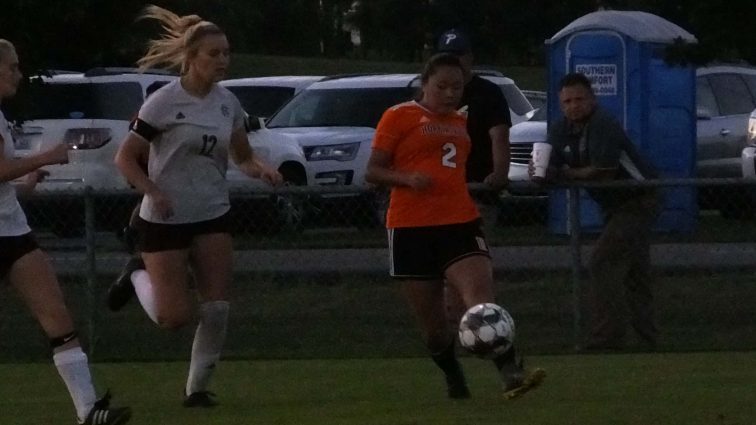 For 70 minutes of the match, the Hopkinsville Lady Tigers had the Henderson County Lady Colonels right where they wanted them, within arms reach. However, playing in their own end of the field for most of the night finally took its toll as the Lady Colonels found the net twice in the final ten minutes to pick up a 2-0 win at the Stadium of Champions.
While Henderson County controlled the flow of play for most of the match, the Hoptown defense was able to stand firm under the pressure. The Lady Tigers got stellar efforts from Anna King, Peyton Lewis, and goalie Vy Nguyen to stay in the game.
The two teams were locked up in a 0-0 tie at the break. The score stayed that way for 30 minutes of the second half as well.
Henderson County finally broke through when Morgan Green found a clear shot from dead center at the 70:00 mark to make it 1-0. Six minutes later, Reese Crafton scored from the left side to extend the lead to 2-0.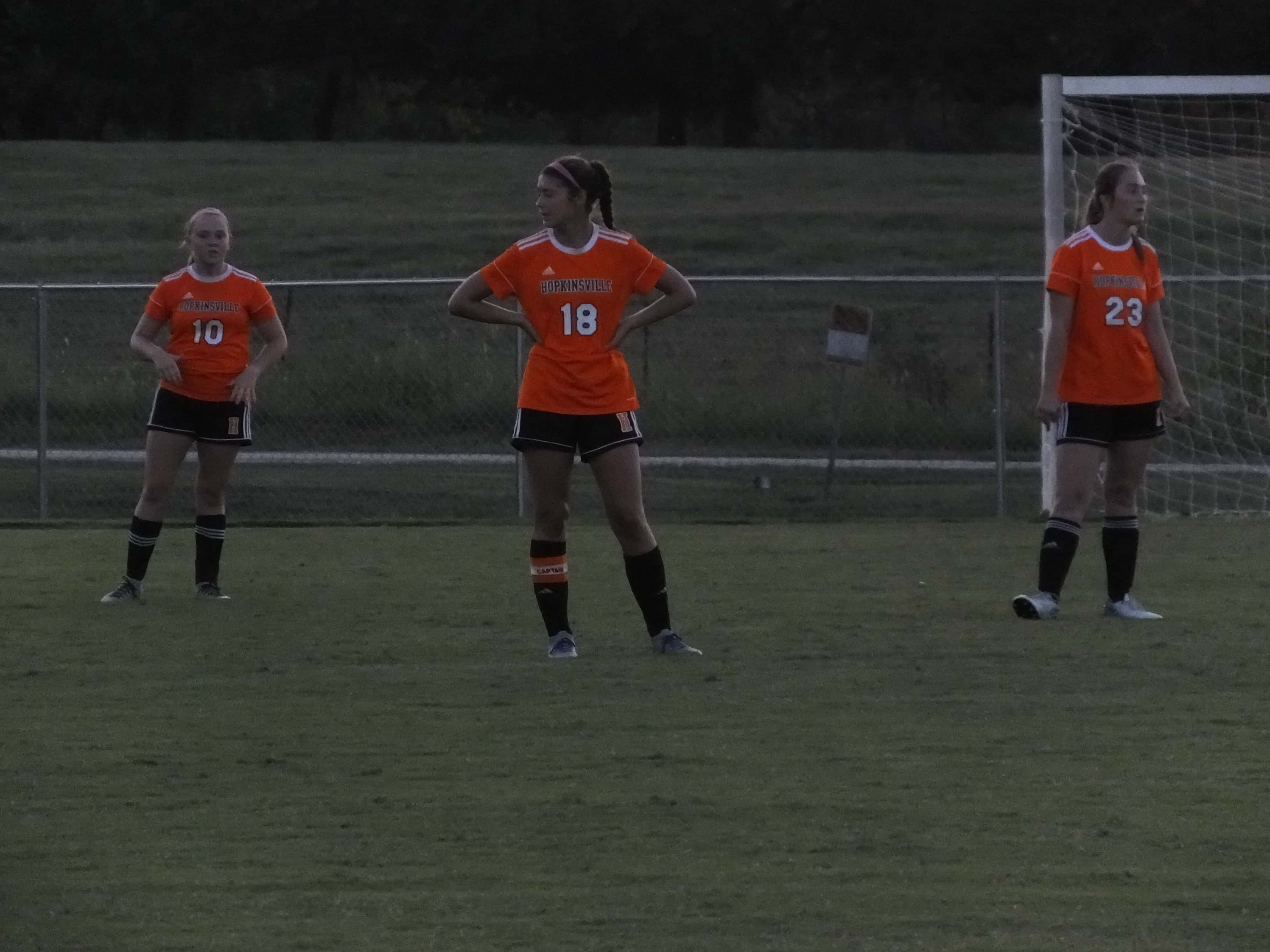 The telling stat of the night came in the form of shots on goal. Henderson County took 20 shots in the match, while the Lady Tigers could muster only three. Hoptown was missing two starters in the match, Ana Hernandez and Grasen Givens.
Hopkinsville falls to 3-6 with the loss, while Henderson County improves to 5-3-3.