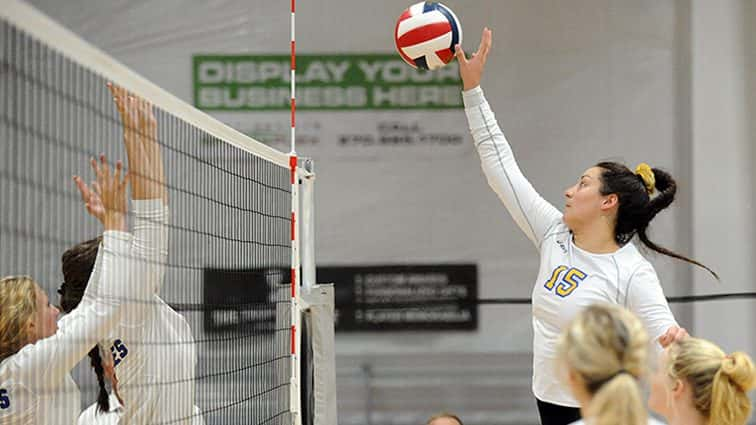 Caldwell County split four matches during the inaugural wRECk at the Plex in Hopkinsville.
The Lady Tigers picked up a three-set win over Marshall County Saturday morning behind a 20-kill effort from Olivia Mitchell.
Mitchell also had 10 digs as Caldwell topped Marshall 24-26, 25-19, 25-18.
Abby Griggs added 12 kills for the Lady Tigers while Mary Tays had six kills.
Savanna Tays recorded 25 set assists and 10 digs. Kendyll Prowell had 190 set assists and five kills.
Riley Thomas had a team-high 16 digs.
Caldwell then dropped its finale in the event 27-25, 25-17 to Graves County.
Mitchell had 18 kills and 13 digs in that contest for the Lady Tigers, who were playing their eighth match in four days.
Savanna Tays had 19 set assists.
Thomas and Mary Tays each tallied 10 digs.
Mitchell, who became just the second Lady Tiger to record 1,000 kills on Friday, will likely pass Jessie Stone as Caldwell's all-time kills leader when CCHS visits Paducah Tilghman on Tuesday. Stone recorded 1,048 kills at Caldwell.
The Lady Tigers will play at home Thursday against Webster County before heading to Richmond for the state All 'A' Classic on Friday and Saturday.
Caldwell, now 9-3, had opened the wRECk at the Plex on Friday by beating Todd County Central 25-17, 25-14.
The Lady Tigers also fell to Logan County 21-25, 25-18, 25-20 Friday night.