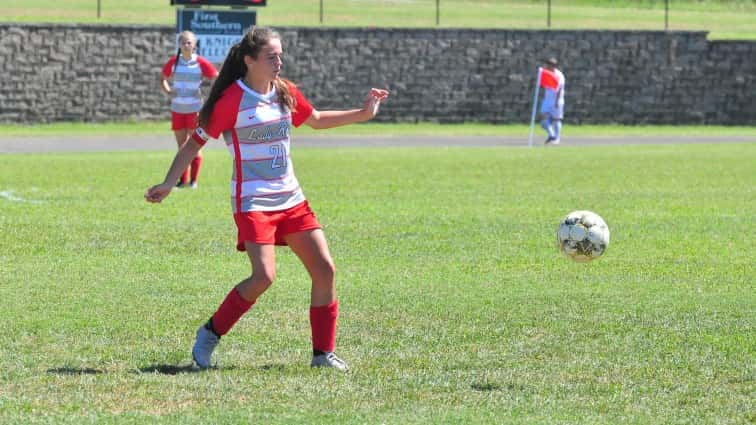 Todd County Central freshman Madison Henderson scored a school record eight goals to lead the Lady Rebels to a 10-0 win over Clinton County in the Fourth Region All-A Classic at Russellville Saturday. Even more impressive was that Henderson's haul came in one half of play.
Henderson scored two minutes into the game and scored with two minutes left – her eighth goal ending the contest by mercy rule. She has 25 goals in her first 12 games at the varsity level.
Alexis Andrews scored a pair of goals for Todd County and added an assist. Elizabeth Colemaneras assisted on two goals, and Jenny Flores and Ana Anastacio each had a helper.
Clinton County's inability to advance the ball across midfield made for an easy day for the Lady Rebel defense and goalie Sam Case, who had one save in the match.
Todd County Central (7-5) will face Glasgow in the championship game Saturday evening. Todd beat Glasgow 2-1 last month.