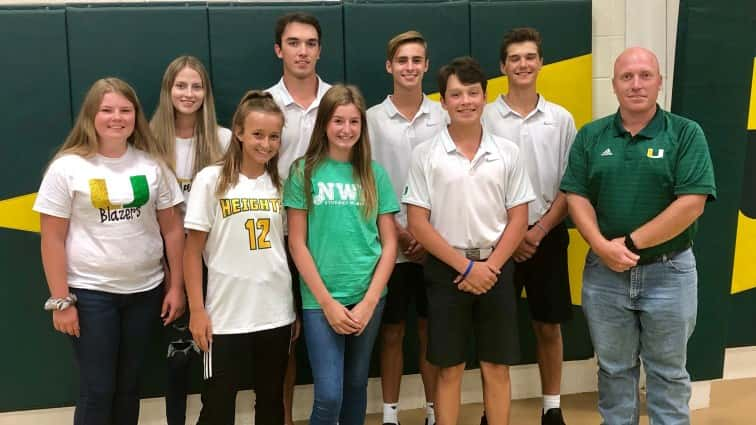 University Heights Academy has two teams in Richmond Saturday for the All-A Classic State Golf Tournament. The girls are playing at Arlington Golf Club, while the boys are playing at Gibson Bay Golf Course.
Both teams won the All-A Classic region tournament, and the school is sending teams to the state tournament in the same year for the first time in school history.
Jiles Wyatt and Weston Wood both played in last year's rain-shortened All-A State Tourney. Wyatt finished tied for 39th place, while Wood was tied for 47th place.
For the ladies, Rheagan Lindsey shot a round of 97 last year. Both Riley Johnson and Jessah Hayden will also be making their second state tournament appearance.
The All-A State Golf Tournament consists of an 18-hole round.