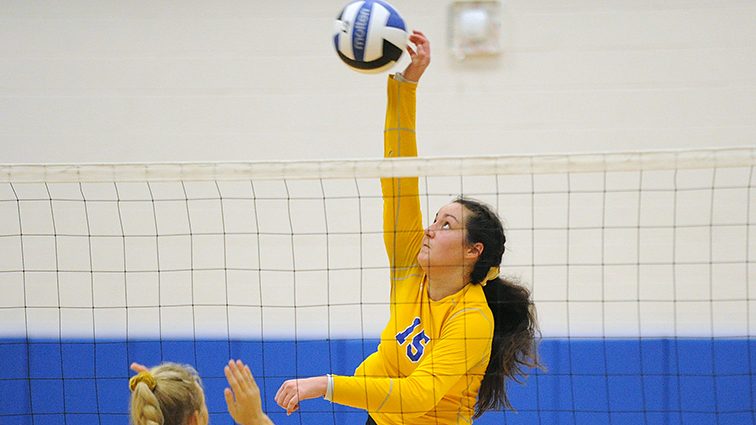 Caldwell County rallied from an 2-0 deficit to post a 3-2 victory and Olivia Mitchell set the Lady Tigers' career kills record Tuesday night at Paducah Tilghman.
Mitchell, a junior, recorded 22 kills in the match, pushing her career mark to 1,061. That eclipses the previous mark, which was owned by Jessie Stone at 1,048.
Tilghman (8-6) took the first two sets 25-20, 26-24 before Caldwell (10-3) rallied. The Lady Tigers won the final three sets 25-18, 25-16, 15-7.
Mitchell added a block, nine digs and three aces to her stat line.
Abby Griggs had 12 kills and a block for Caldwell.
Savanna Tays had a big game as well, recording 36 set assists, five kills, six digs and two aces.
Kendyll Prowell tallied 14 set assists, three kills and two digs.
Mary Tays recorded six kills, five digs and five aces while Kynady Thomas added four kills and three blocks.
Riley Thomas had a team-high 22 digs to go with a kill and three aces.
Caldwell will play at home on Thursday when it hosts Webster County. The Lady Tigers then head to Richmond on Friday for the state All 'A' Classic tournament this weekend.