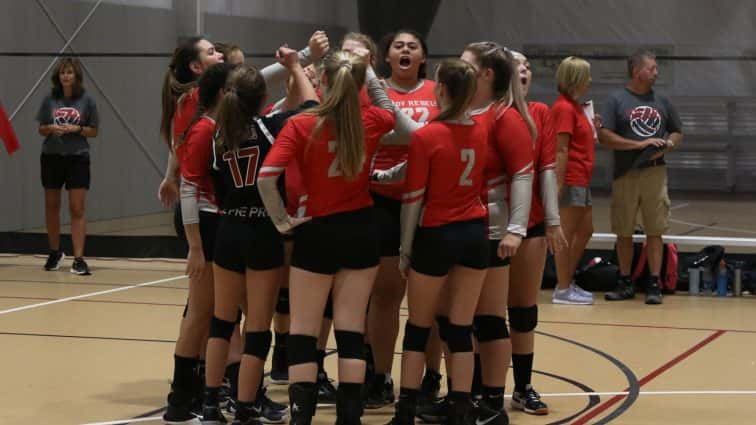 The Todd Central Lady Rebels volleyball team continues to make improvements over where they finished the 2018 season. The Lady Rebels went on the road to Franklin-Simpson Tuesday evening and came away with a four set district win, their sixth win of the season, which is two more than they had all of last season.
The win Tuesday evening did not come easy. The Lady Rebels took the opening set 25-20. The second set came right down to the finish, with Todd Central winning 25-23 to go up 2-0 in the match.
The Lady Wildcats would not go away, and prevented a sweep with a long 30-28 win in the third set.
The Lady Rebels were then able to close the match out, winning the 4th set by a score of 25-14 in their strongest set of the evening.
Lucy Chester had another dominant performance with 21 kills, 5 digs, and four sets. Presley Conquest added 10 kills, 4 digs, 4 sets, and two aces. Brylee Shemwell finished with 23 assists and four sets.
Todd County Central now stands at 6-11 on the season. The Lady Rebels get back to action Thursday when they host Trigg County.