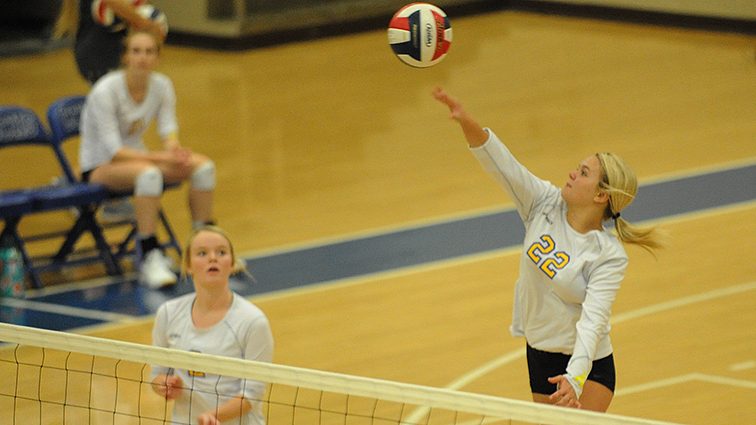 Caldwell County got in one more match — and one more win — before heading to Richmond for the state All 'A' Classic volleyball tournament.
The Lady Tigers will take an 11-3 record into state tourney play after dispatching Webster County 3-0 Thursday night at the CAB gym.
Junior Olivia Mitchell recorded 16 kills in the contest along with a block as Caldwell won 25-18, 25-17, 25-5.
Abby Griggs had seven kills and five blocks for the Lady Tigers while Mary Tays had four kills, six digs and six aces.
Savanna Tays tallied 22 set assists and five digs. Kendyll Prowell had eight set assists and three digs.
Caldwell also got three kills from Kynady Thomas and five digs each from Riley Thomas and Addi Perkins.
Webster County is now 6-11.
The Lady Tigers also took the junior varsity match from Webster 21-13, 21-8.
Maggy Griggs had six kills and five digs in that contest while Lily Hoard recorded three kills and six digs. Adi Sullenger added two kills, three digs and eight aces.
Caldwell hits the road Friday to play n the state All 'A' Classic at Eastern Kentucky University.
The Lady Tigers will play two games in pool play Friday night, facing Christian Fellowship School at 6:45 Eastern time and Pikeville at 8:15. Pool play wraps up Saturday morning with Caldwell taking on Bishop Brossart at 9:45 a.m. Eastern.
The championship round at state is Saturday afternoon.