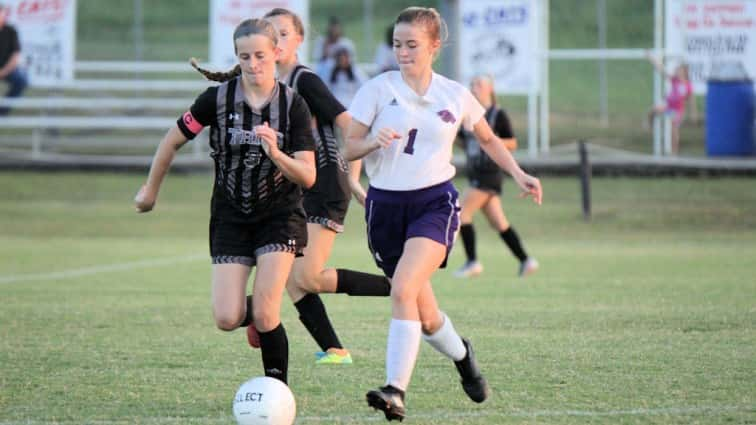 After a pair of one-goal losses in the past week, Trigg County delivered one of their own as they edged Lyon County 2-1 to take over sole possession of first place in the Fifth District standings.
Kara Southwood scored the game-winner with just over two minutes left to break the 1-1 tie.
Rose Smith got Lyon County on the board with her 27th goal of the season 13 minutes in. Trigg tied the game eight minutes before halftime when Ashlee Wyatt found the back of the net for her 15th tally of the season. Allie Hill added an assist for the Lady Wildcats, while Emily Smith had a helper for Lyon County.
Both defenses played well, with Lyon County goalie Abby Smith recording six saves, and Trigg's Kenzie Young also saving six shots.
The Trigg win snapped a brief three-game skid against Lyon County.
Lyon County falls to 2-1 in district play and 6-6 overall. They will play at Hopkins County Central Saturday afternoon.
Trigg County evened their record at 5-5 overall. They still have two district games left with Crittenden County and a return visit to Lyon County Sept. 23.