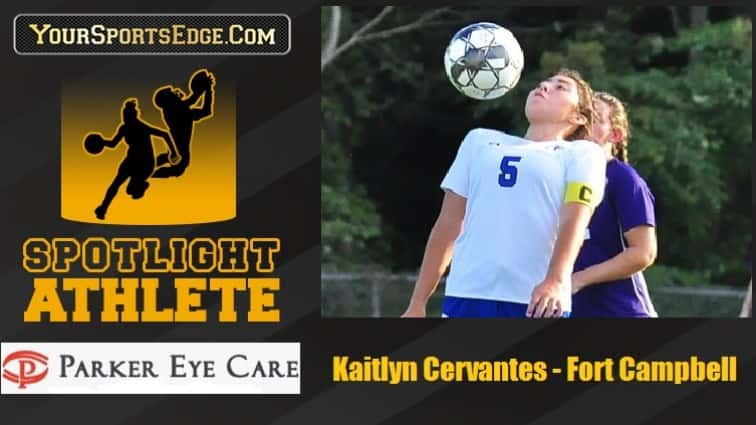 Kaitlyn Cervantes has been playing soccer since she was four, and she has no plans of stopping anytime soon.  The Fort Campbell senior is a four-year starter for the Lady Falcon soccer team — a rarity in current military times.
She has led the team in scoring in her first three years and is headed for a fourth straight season in topping the Lady Falcons.  She recently scored her 50th career goal, giving her three straight seasons with double-digit goals.
Cervantes has a simple goal — lead Fort Campbell to the school's first district title in 18 years and first trip to the region tournament since 2014.
After high school, Cervantes wants to continue her soccer career in college.