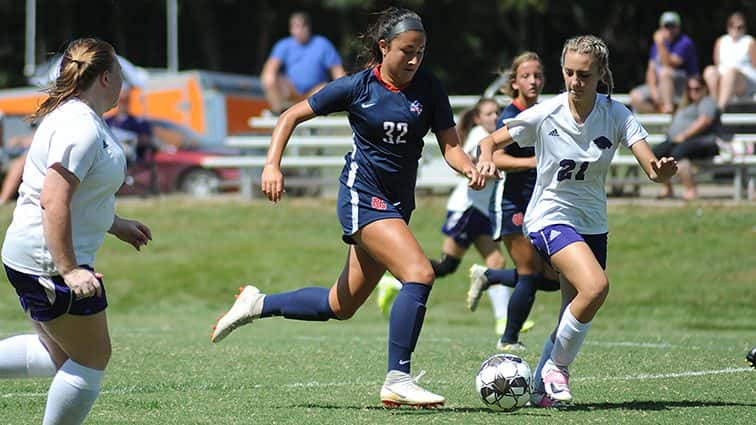 Katelyn Cavanaugh and Priya Holmes scored four goals apiece as Hopkins County Central blanked Lyon County 10-0 in girls' soccer action Saturday in Mortons Gap.
When the teams met in the season opener on Aug. 13, Cavanaugh's second goal of the night was the game-winner in the 75th minute, giving the Lady Storm a 3-2 victory in Eddyville.
But in the rematch, Hopkins Central (7-3) scored twice in the first 6 minutes and went on to build a 6-0 lead by halftime.
Hopkins Central ended the game on the 10-goal mercy rule in the 57th minute.
Holmes scored the game's first goal just over 2 minutes after the opening whistle.
Cavanaugh scored on a free kick in the 6th minute.
Holmes netted two more goals and Lillie Melton scored twice over the final 20 minutes of the first half to push the margin to 6-0 at halftime.
Cavanaugh scored three times in the second half, including the game-ending tally.
Cavanaugh added two assists for Hopkins Central while Holmes had one assist.
Melton added three helpers to her two-goal total. Keri Reynolds also had an assist for the Lady Storm.
Hopkins Central held a 21-5 advantage in shots in the contest.
Kire Peyton needed to make just two saves to pick up the shutout in the net for the Lady Storm.
Abby Smith recorded seven saves for the Lady Lyons.
Lyon, now 6-7, will next host Hopkinsville on Monday.
Hopkins Central will visit Caldwell County on Tuesday for a girls and boys varsity doubleheader.