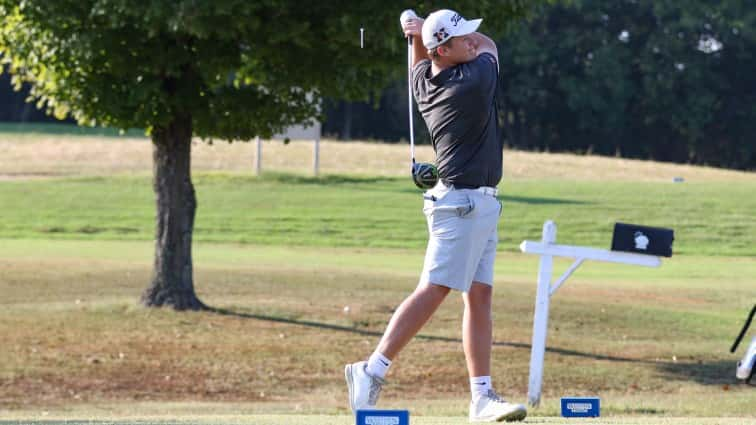 Hopkinsville took first place in a four-team golf match Tuesday afternoon at Western Hills Golf Course, with four golfers shooting 42 or better over nine holes.
James Folz shot a 3-over par 39 to lead the Tiger golfers. Will Binkley turned in a scorecard of 40, while Evan Pyle had a 41. Joey Falco's score of 42 proved to be clutch as Hoptown edged Christian County by three shots. Calvin Demps added a 52.
Jiles Wyatt of University Heights Academy took medalist honors with a score of 37.
Hopkinsville's team score of 162 was three better than second place Christian County and ahead of third place Logan County (176) and UHA (189). Eli Forbes led Logan County with a score of 40.