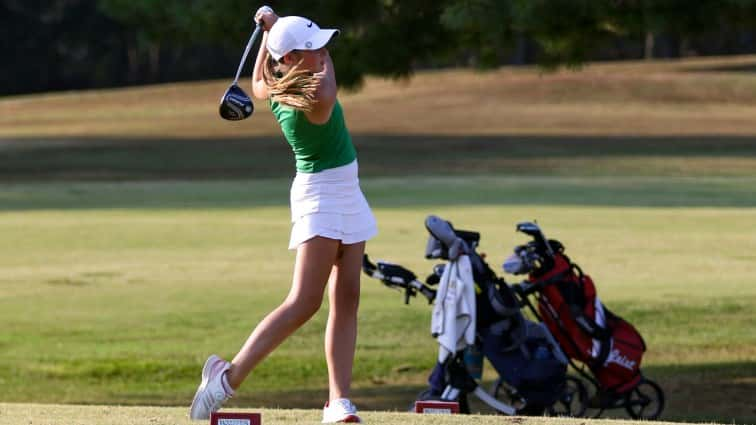 Conlee Lindsey shot a 3-over par 39 Tuesday to claim medalist honors in a three-team golf match at Western Hills Golf Course. The University Heights Academy seventh grader edged Christian County's Hannah Sumner by one shot.
UHA's Rheagan Lindsey finished third with a score of 41 with Christian County's Bridget Owens fourth with a 42.
Logan County's Abby Grace Forbes shot a 46, and her teammate Emma Fitzgerald shot a 54.