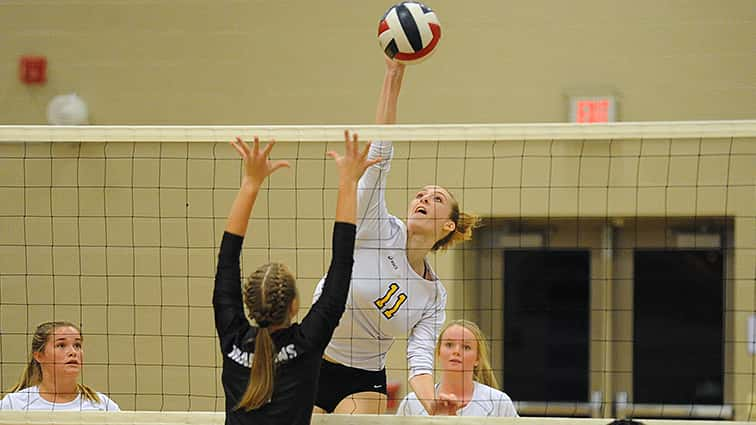 Caldwell County took the early lead in the 7th District volleyball chase and beat Madisonville-North Hopkins for the 28th straight time.
Olivia Mitchell recorded 18 kills, a block, six digs and three aces while Abby Griggs had 15 kills and four blocks in Caldwell's straight-set victory — 25-20, 25-9, 25-10 — Thursday at the CAB gym in Princeton.
Savanna Tays had 26 set assists, five digs and a kill while Kendyll Prowell had 15 set assists, five kills and two digs as Caldwell improved to 13-6 overall and 2-0 in the district.
Mary Tays had four kills and two digs, and Riley Thomas recorded a team-high 20 digs.
The Lady Tigers improved to 30-5 all-time against the Lady Maroons.
Madison McCabe had 14 kills for Madisonville (9-10, 1-1) while Alexis Fliehman recorded 21 digs.
Caldwell also won the JV game 21-11, 21-18.
Madisonville took the freshman match 21-11, 16-21, 21-14.