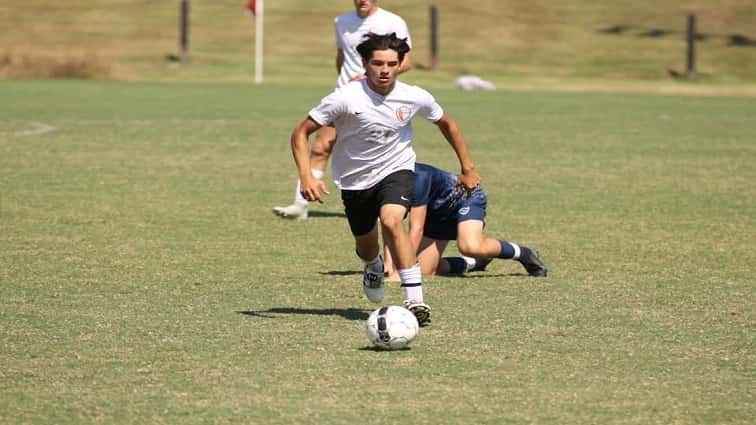 The Trigg County boys' soccer team needed a late PK to salvage a draw in its opener against Ohio County on Saturday at the Donley Classic at Madisonville-North Hopkins, before overcoming a sluggish start to top Logan County 5-1 in the evening.
Trigg improves to 11-1-1 and haven't lost in six outings, with a visit from UHA scheduled for Monday at the Recreation Complex in Cadiz.
The Wildcats thought they had an early lead over Ohio County when Anthony Ethridge got his head on a long throw-in from Colin Stevens, but the goal wasn't given and the game was scoreless at the half.
The Eagles (10-5-2) found the breakthrough with 24:30 to play when Axel Roman's shot came off Trigg goalkeeper Matthew Smith's hands and trickled into the net for a 1-0 edge.  Ohio County dug in to defend its lead and looked set to record the win, but with just 13 seconds on the clock Clayton Setliff's cross struck the hand of an Eagle defender to give the Wildcats a chance to tie the game with a penalty kick.
With Trigg's normal penalty-taker, Will Jolly, out of the game after a yellow card, Keller Nichols stepped up to the spot and converted to the left of Eagle goalkeeper Klemmer Nicodemus to secure the draw.
The Wildcats had 8 shots saved by Nicodemus, while Matthew Smith was called upon twice between the posts for Trigg.
After a long afternoon, Trigg County was slow out of the gate against Logan County and paid for it when the Cougars scored the opener in the 13th minute.  The 1-0 lead held until Daniel Jimenez took a pass from Will Jolly to tie the match with 10:30 left in the half.  With a couple of minutes until the break, Jolly found the back of the net with help from Cristian Llarena for a 2-1 halftime edge.
It was all Trigg after the break, with Llarena finishing off an assist from Nichols and Jolly following soon after with a goal off a pass from Jimenez.  Ethridge closed the scoring off Llarena's second assist in the 53rd minute for the final margin.
With two wins on the day, the host Maroons finished as champions of the Donley Classic, cruising past Logan County 9-0 in the morning and topping Ohio County 5-0 in the nightcap.