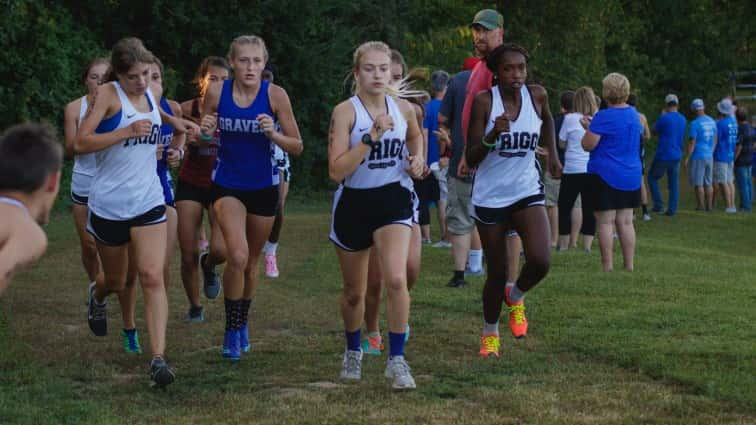 Grace Hill captured a top-five finish to help lead the Trigg County girls' cross country team to a first place finish Saturday at the Graves County Eagle Classic in Mayfield.
Hill ran the 3.1-mile course in a time of 23:22. Crittenden County's Kate Keller won the race in 21:32, almost a minute ahead of Paducah Tilghman's Alicia Durfee.
Reese Bush finished eighth for the Lady Wildcats in 23:48. DeDe Barbee finished 10th (23:56), followed by Lexi Ricks (11th, 24:11); Livi Ricks (13th, 24:30); Kylie Alford (19th, 24:39); Mari Kate Ricks (29th, 26:57); and Madison Jenkins (49th, 32:26).
Trigg County's team total of 43 points was 29 points better than second place Calloway County and third place Fulton County.
Rayne Oliver was Trigg County's top finisher in the girls' middle school race with a 26th place finish.