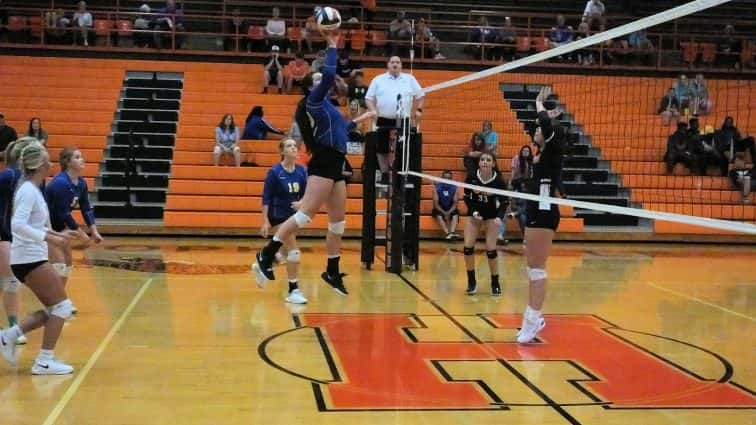 The Caldwell County Lady Tigers moved their winning streak over Hopkinsville to twenty matches Tuesday night, and won their second straight since the All A Classic. The Lady Tigers from Princeton fought their way past a game effort by the Lady Tigers from Hoptown to pick up the win in straight sets at Tiger Gym.
Hopkinsville opened the match with a strong start to the opening set. Hoptown ripped off an early 5-0 run to take an 8-3 lead. Hopkinsville got strong play from Marley Hancock, Alyssa Bearns, and Hope Pace to get off to the fast start.
With Hoptown leading 10-4, Caldwell County then made its move to take control of the opening set, outscoring Hopkinsville 9-2 to take a 13-12 lead. Caldwell then put the hammer down, finishing the set on a 12-2 spurt, including the last eight points in a row to take the 25-14 win. Olivia Mitchell and Abby Griggs controlled play at the net. Mitchell finished the set with five kills, while Griggs added three more.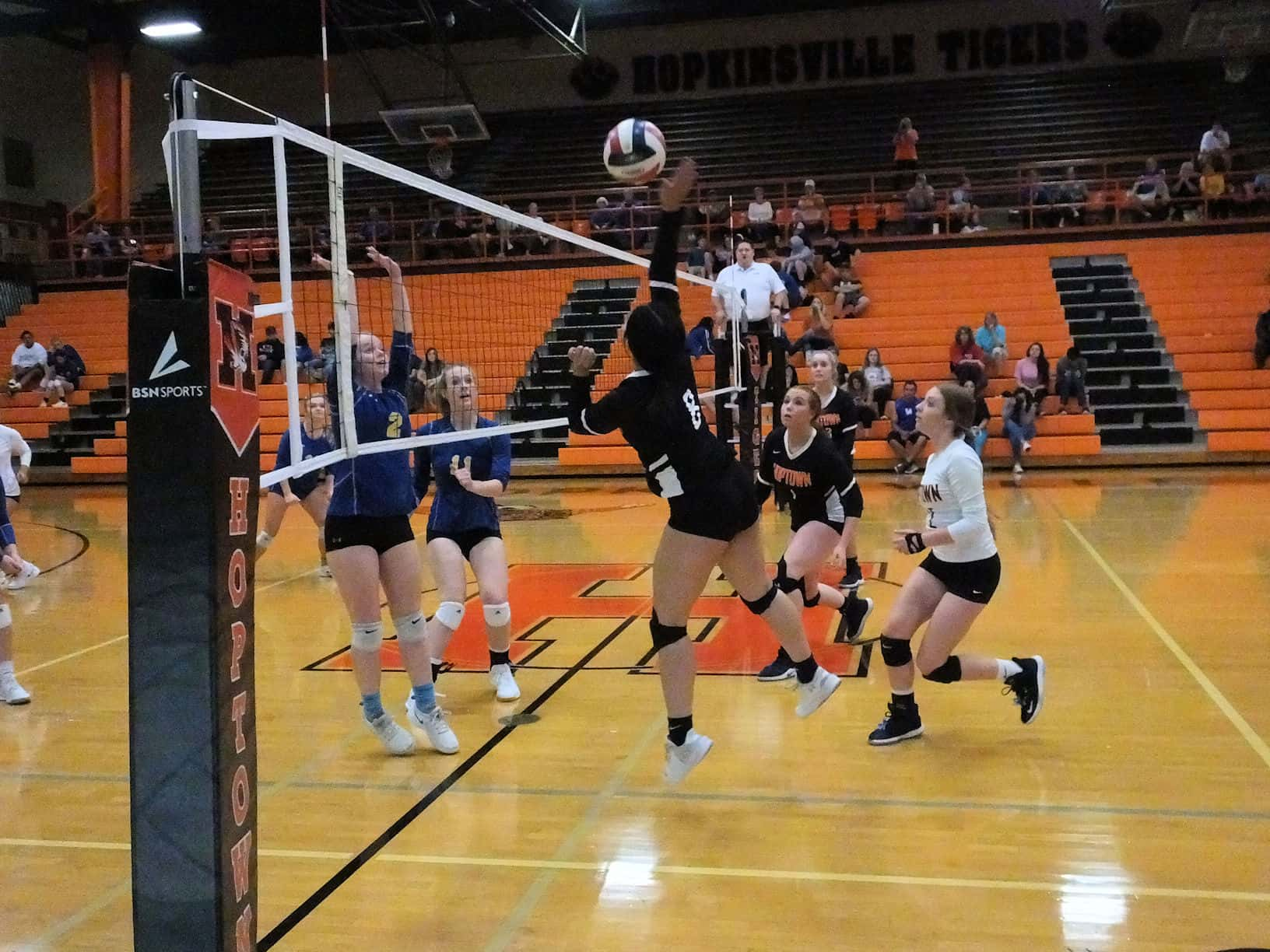 Much like the opening set, the second set was a battle early. The two teams were knotted up at 8-8 when Caldwell County made the move to take control of the set. Behind a big effort from Abby Griggs, Caldwell County came up with a 12-2 run to go up 20-10. Caldwell ended up taking the set 25-15. Griggs finished the set with seven kills. Olivia Mitchell added three more. Alyssa Bearns and Shelby Isenhoff battled to keep Hoptown in the set. Bearns had four kills in the set, while Isenhoff added three.
In the third set, the Caldwell County Lady Tigers again used a big run to take control. Leading 13-10, Caldwell County ran off a 7-0 string to go up 20-10. The Lady Tigers would then close out the set and the match 25-15. Abby Griggs, who missed action early in the season due to illness, appears to be rounding into form, and had another big set for Caldwell County. Griggs finished the night with 16 kills, while Olivia Mitchell added 14. Savanna Tays finished with 26 set assists in the match.
Caldwell County improved their record to 14-6 on the season.
Hopkinsville drops to 4-9 on the season.