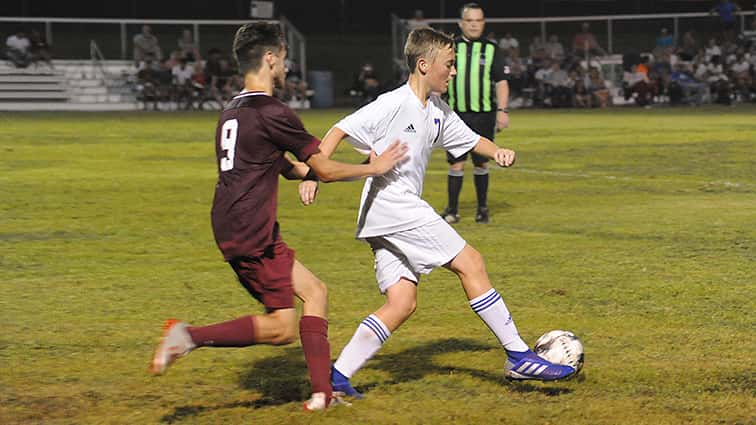 Madisonville-North Hopkins is a heavy favorite for the 7th District soccer championship, and the Maroons looked like it Monday night.
Madisonville built an 8-0 lead by halftime and went on to rout Caldwell County 10-0 in Madisonville.
It was the fourth-straight win for the Maroons, who improved to 11-3-1 overall and 1-0 in district.
Caldwell's young team, which had gone 2-0-1 over its previous three games, is now 3-8-1 and 1-1.
Dalton Daves had two goals and three assists for Madisonville while Luke McElroy also scored twice.
J.J. Brown had a goal and two assists while Logan Rainwater, Simen Lind and Jeshua DeLeon each had a goal and one assist.
Kael Knight and Seth Daniel each tallied one goal for Madisonville.
Jack Dodds had an assist.
Caldwell will be in action again on Tuesday, hosting Christian County as part of a boys and girls doubleheader at Butler Stadium in Princeton.