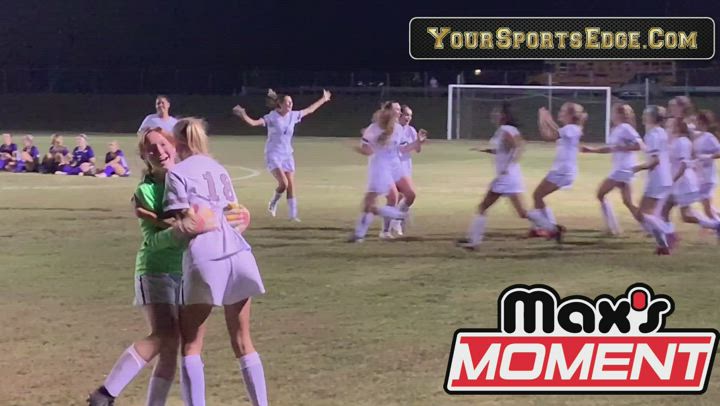 The Trigg County Lady Wildcats claimed the No. 1 seed for the 5th District tournament in a sudden-death shootout Monday night at Lyon County.
DeDe Barbee connected on Trigg's seventh PK attempt in the shootout, lifting the Lady Wildcats to a 4-3 victory in the shootout and a 4-3 triumph in the contest.
Barbee's kick and Trigg's celebration can be seen in this Max's Moment.