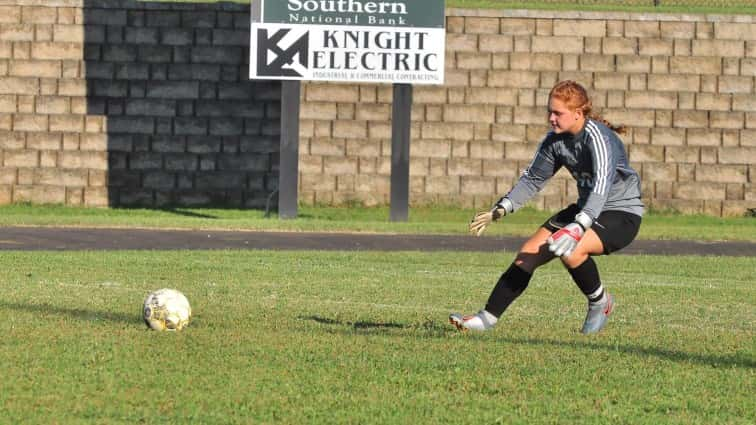 Madison Henderson scored a hat trick to help the Todd County Central Lady Rebels snap a three-game losing streak and beat Russellville 5-0 Tuesday.
The Lady Rebel freshman leads the team with 28 goals on the season. She also assisted on a goal. Elizabeth Colmenares and Alexis Andrews also scored for Todd County, with Andrews, Lindsey Roe, and Jenny Flores adding assists.
Sam Case got the shutout in goal, making 12 saves. For Case, it's her fourth shutout of the season.
Todd County (8-9) avoids the No. 4 seed in the 13th District Tournament with the win. They will host Franklin-Simpson (3-7) Thursday in their final regular season district game of the season. One of the Lady Wildcats' three wins came against Todd on September 16.