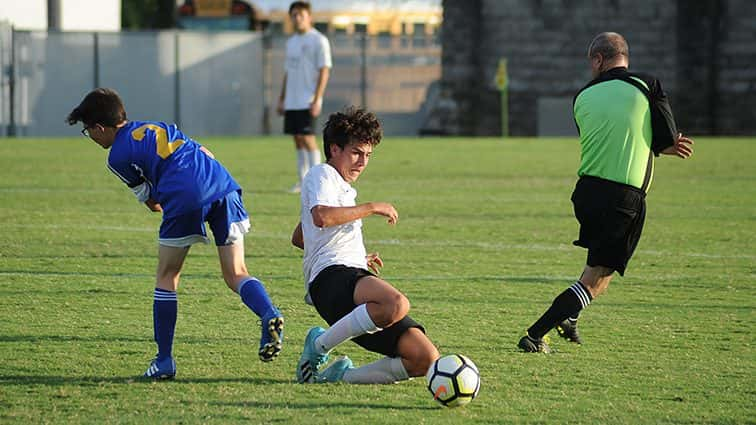 Trigg County improved its 2nd Region-best record to 12-1-2 with a 5-1 victory at Caldwell County in boys' soccer action on Thursday.
The Wildcats built a 4-1 lead by halftime.
Five different Wildcats had goals in the contest.
Anthony Ethridge put Trigg up just 15 seconds into the match with an unassisted tally.
Cristian Llarena scored with help fo Clayton Setliff in the 5th minute to quickly make it a 2-0 game.
Caldwell (4-9-1) tightened things up in the 24th minute when Blake Vivrette converted a penalty kick. The pulled the Tigers with 2-1.
But Trigg countered with tallies in the 28th and 29th minutes to regain the upper hand in the contest.
Will Jolly scored the first of those goals with an assist from Daniel Jimenez. Keller Nichols scored the other goal to stake the Wildcats to a 4-1 lead.
The only negative for Trigg was a flurry of cards in the first half that saw Jolly, the team's leading scorer, and head coach Josh Nichols ejected for red cards.
Caldwell coach Tanner Reed was yellow carded earlier in the half.
Jimenez scored the final goal of the night for Trigg less than 3 minutes into the second half.
Trigg goalkeeper Matthew Smith needed to make just four saves on the night as the Wildcats limited Caldwell's offensive chances.
Trigg's only loss this season was a 2-1 setback to Paducah Tilghman on Sept. 3. The Wildcats are 6-0-2 since that time.
Trigg will next host Henderson County on Saturday.
Caldwell plays again on Tuesday when it entertains Tilghman.