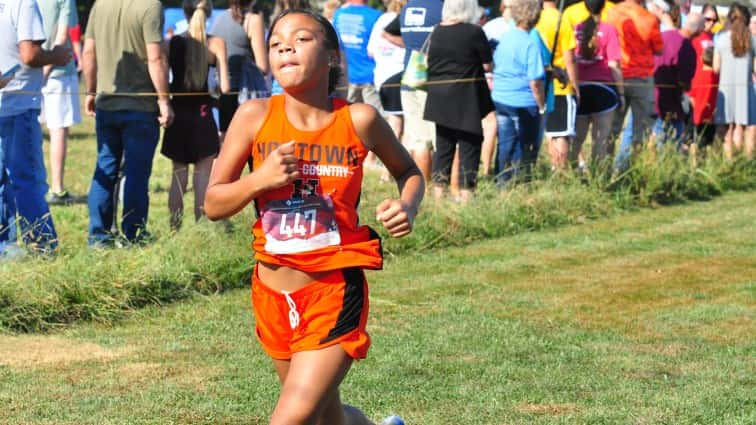 At some point, fall weather will cool down high school cross country races, and that will be just fine with Allison Wood.
The Hopkinsville sophomore said she is looking forward to the cooler weather after a 15th place Saturday at the Marshall County Invitational. The race was run upper 80-degree weather at start time.  Regardless of the weather, Wood put together a solid race and was the sixth runner from Kentucky to cross the finish line. She completed the 3.1-mile course in 21:33.
Miyu Takenaka was the second Lady Tiger to cross in 46th place in 24:13. Next was Eva Blankenberger (51st, 24:25); Chloe Palacios (67th, 25:24); Brooklyn Taylor (128th, 30:44); Jessie Creamer (143rd, 34:26); and Hailey Cordero (162nd, 39:46).
Madisonville freshman Joy Alexander won the race in a time of 19:35.
West Plains, Mo. put five runners across the line in the first eight slots to run away with the team title with 25 points. Daviess County (57) was second, and Tolton Catholic, Mo. was third (106). Hopkinsville finished eighth out of 20 teams with 262 points.