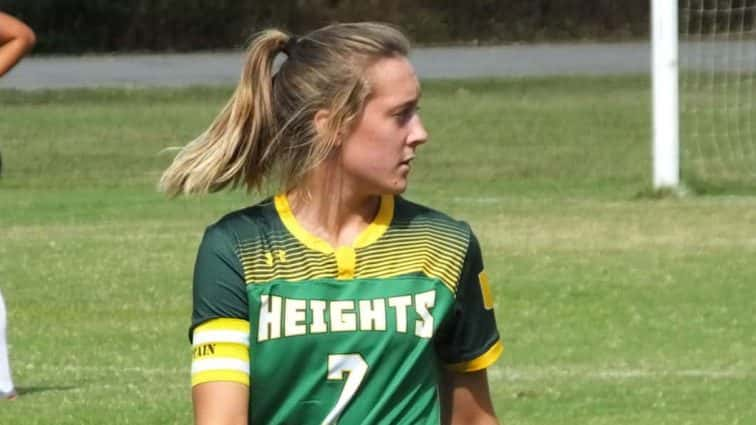 The UHA Lady Blazers very nearly closed out the regular season portion of their 2019 soccer schedule by upsetting the 2nd Region team with the best record on their home field. The Lady Blazers gave a strong accounting for themselves in falling to the Madisonville Lady Maroons 2-1.
The Lady Blazers did a great job of containment on the region's top scorer, Camryn LaGrange, holding the sophomore to one goal. LaGrange has scored 41 goals on the season, for an average of 2.4 per match.
Madisonville got on the board early in the evening. At the 8:00 mark, Kylie Coyle scored off an assist from Lillie Carman to give the Lady Maroons the early 1-0 lead. UHA would close the door on the Lady Maroons over the next 32 minutes, as the two teams went to the half with the same score.
The Lady Maroons scored what would turn out to be the game winning goal at the 48:00 mark. Camryn LaGrange scored of Lillie Carman's 2nd assist of the night to extend the Madisonville lead to 2-0.
Grace Pape would score for the Lady Blazers to cut the lead down to 2-1, but that would be as close as UHA would get down the stretch.
The Lady Blazers close out the regular season at 7-6-2. The return to action against Christian County next Monday in the semifinals of the 8th District tournament.
The Lady Maroons are now 15-1-1 on the season. They have not lost since their season opener to Greenwood. The tie was a 1-1 match against Henderson County back on September 3rd.