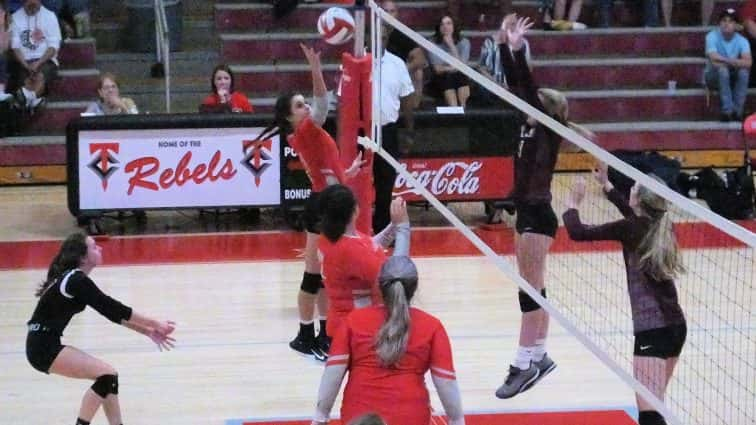 The 2019 season may well go down as a season of significant progress for the Todd County Central volleyball program. The progress the team has made during the 2019 season was no more evidenced than in the Lady Rebels performance Monday evening against McLean County.
After having to battle through five sets earlier in the season to get past the Lady Cougars in Calhoun, the Lady Rebels were impressive in dispatching McLean County in straight sets Monday night in Elkton.
The opening set of the match saw the teams trade the lead back and forth. Todd Central finally took the lead for good at 20-19, and then went on to take the set 25-22. Lucy Chester had a big opening set with six kills and two aces. Brianna Shumake added three kills in the set for the Lady Rebels.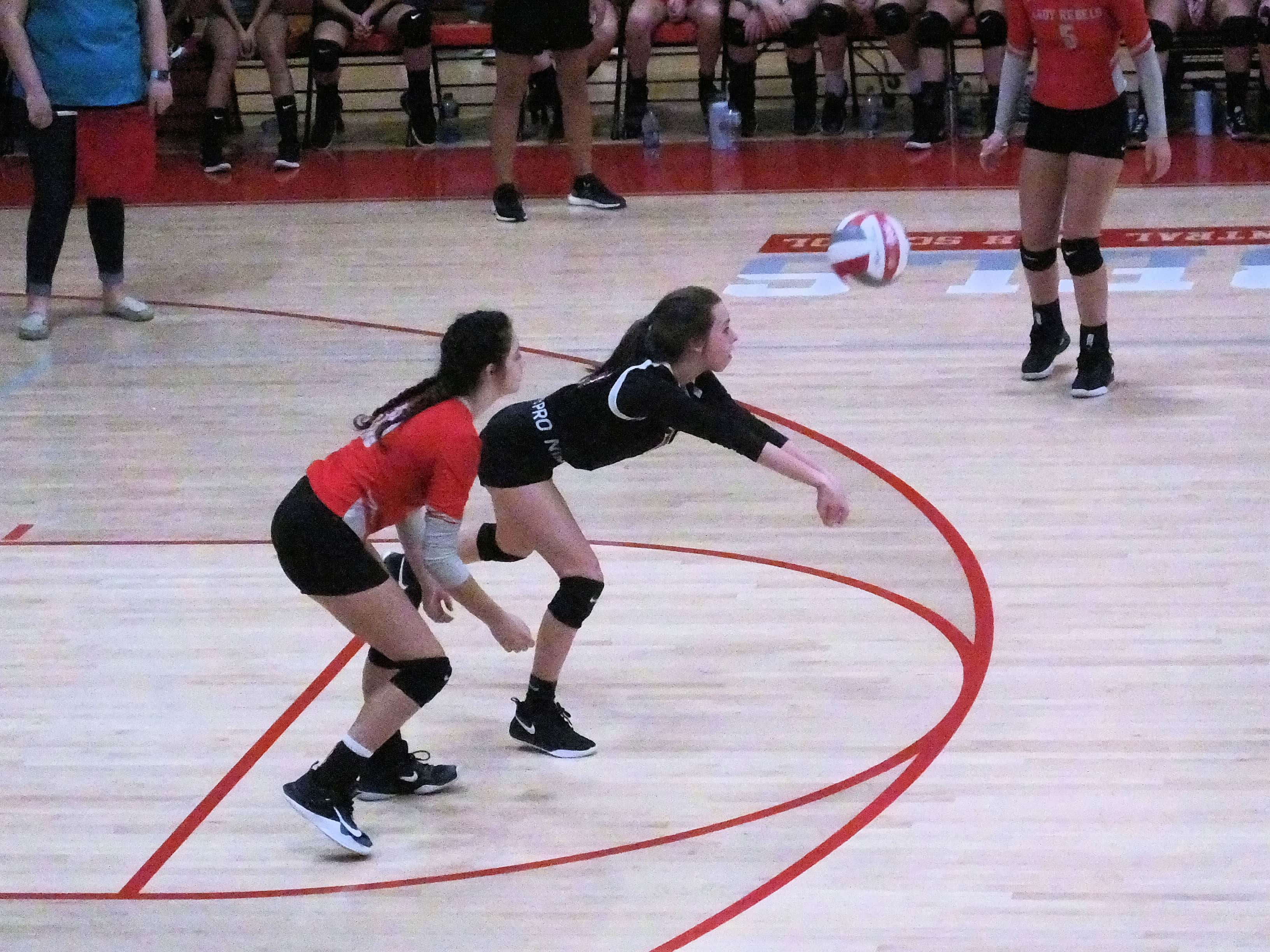 Todd Central opened fast in the second set, taking an early 5-1 lead. McLean County battled back to tie the set up at 8-8. The Lady Rebels fought their way out to a 19-13 lead and then held out to close out the set 25-19, and go up 2-0 in the match. Presley Conquest stepped up with a big set for the Lady Rebels with two kills and three aces. Lucy Chester had four kills and an ace in the set.
The third set saw the Lady Rebels hit the Lady Cougars with a 9-2 blitz to open play. Todd Central cruised on out to a 24-14 lead, before McLean County scored 7 in a row to make things a little more interesting. Lucy Chester then closed out the set, and the match, with her 7th kill of the third set to give Todd Central the set 25-21, and the match 3-0.
The win improves the Lady Rebels to 10-13 on the season. Todd Central won just four matches during the 2018 season. The win was the third in a row, and fifth in their last seven matches. Todd Central returns to action Thursday night on the road at Muhlenberg County.