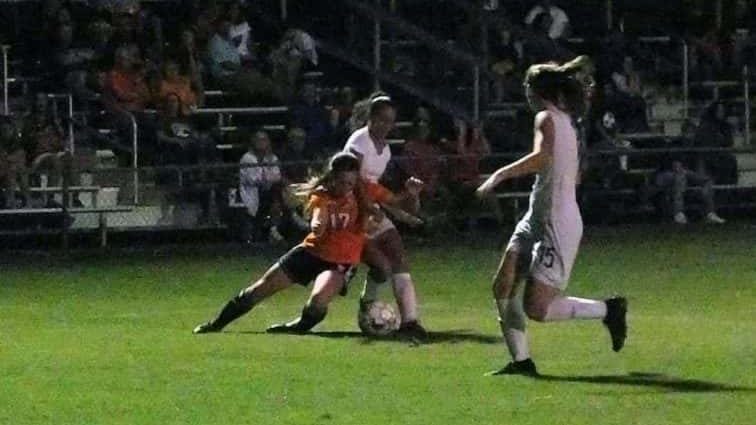 As it has been most of the last half of the season, the Hopkinsville Lady Tigers defense was at the top of its game Wednesday night. The Lady Tigers scored a goal early and added another late in picking up a 2-0 win over Clarksville Northwest on Senior Nite at the Stadium of Champions.
The win was the 7th shutout in the last nine matches for the Lady Tigers. The only teams to score against them in that span have been Madisonville and Murray.
Senior Keeli Miles got things going for the Lady Tigers, scoring off a pass from Abby Moss in the opening minutes of the contest to give Hopkinsville a 1-0 lead.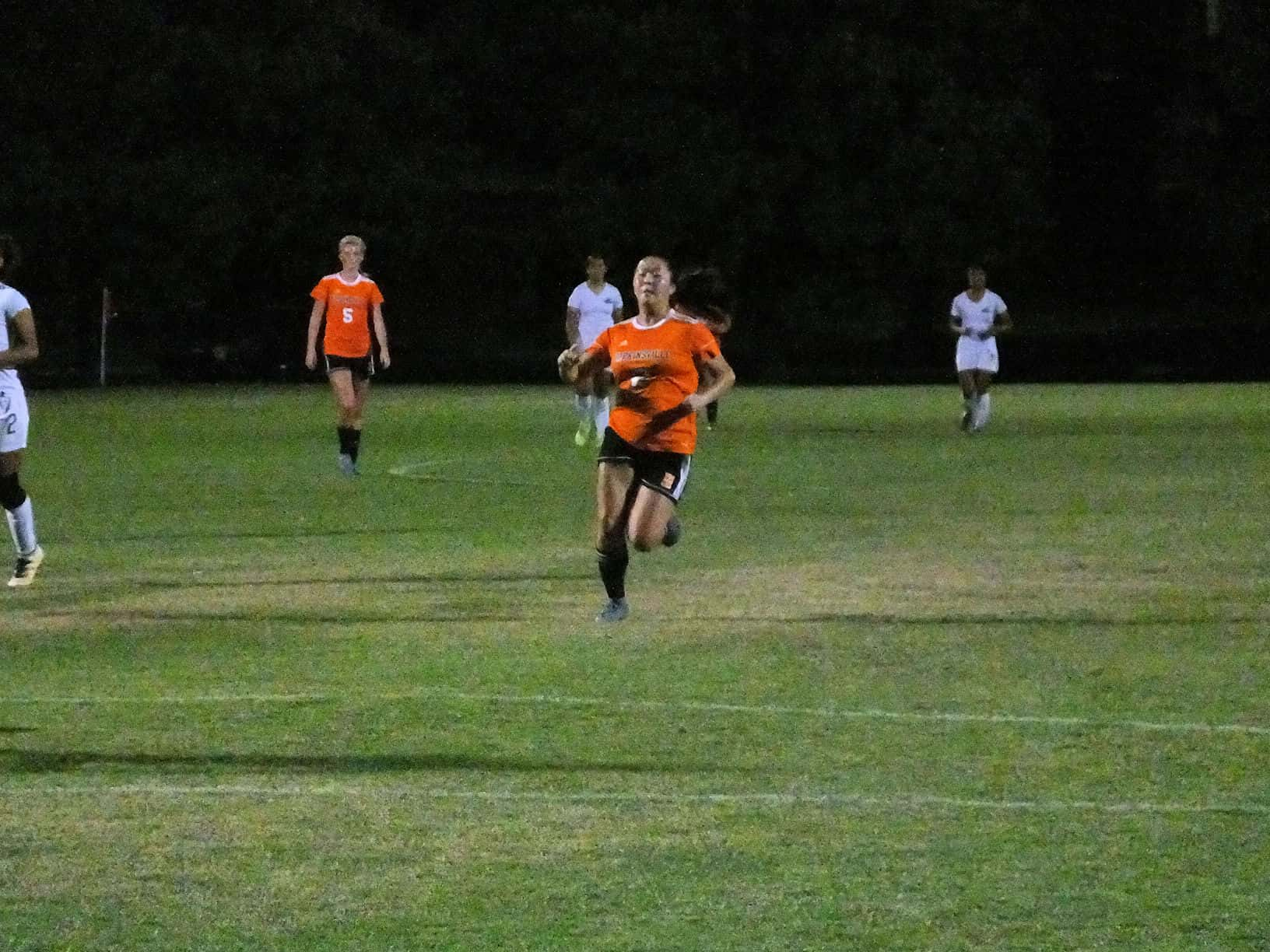 Miles scored her 22nd goal of the season at the 73:00 mark to give the Lady Tigers some additional breathing room.
The Lady Tigers got solid defensive play from Greer Givens, Allison Wood, Anna King, and goalie Vy Nguyen.
There was additional good news for the Lady Tigers Wednesday night. Sophomore Ana Hernandez returned to the pitch for the first time since an August 19 win over Fort Campbell. Hernandez was averaging 2.5 goals per contest at the time she went down with a hamstring injury.
Hopkinsville goess to 9-8-1 on the season. They close out regular season play Thursday on the road at Trigg County.