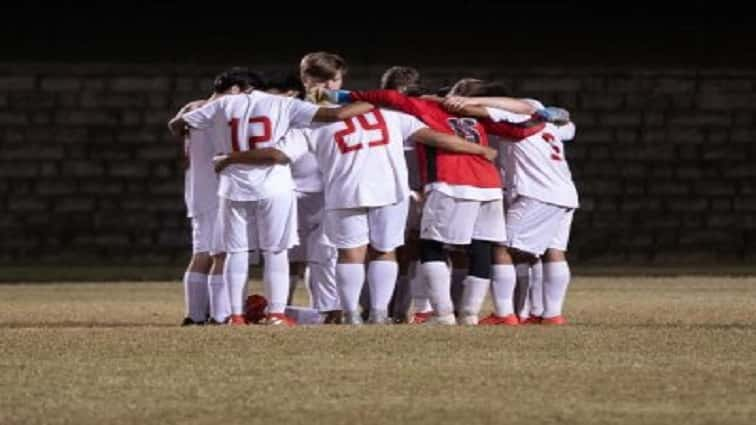 The banged-up Todd County Central boys' soccer team wrapped up its regular season slate with a 3-1 loss to visiting Warren East on Thursday night.  The Rebels close with a 5-game losing skid, while the Raiders have won two of three to finish at 9-10 overall.
Todd County took the field without starting goalkeeper Jonah Rager and three other usual field players, and trailed 2-0 before Luis Herrera got the Rebels on the board with a free kick goal from just outside the 18-yard box.
Todd County had chances to tie the match after halftime, but instead the Raiders would add the insurance goal and hold on for the win.
Top-seeded Logan County awaits the Rebels in the 13th-District tournament next week.  The Cougars boast a perfect district record and beat Todd County 9-0 in the first meeting this season.  However, the Rebels make things much more interesting in the second, falling 3-1 on the road.