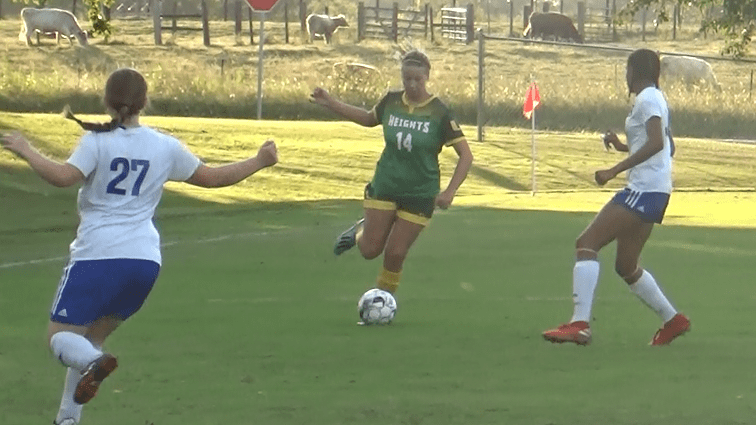 For more than 60 minutes of their district semifinal match Monday evening, the Christian County Lady Colonels kept the UHA Lady Blazers from finding the net, and kept alive their hopes of a big upset in the 8th District tournament. However, the forward attacking pressure of the Lady Blazers finally took its toll, as University Heights scored two goals over the final 16 minutes to come up with the 2-0 win at the Stadium of Champions.
The two teams battled through a scoreless first half. While neither team found the net, UHA spent much of the half in attack mode, while not allowing Christian County to get many good looks at the goal. Even while being under the gun most of the first half, the Lady Colonels were able to do enough to turn the Lady Blazers away from the goal, and put themselves in the thick of the match going into the second half tied at 0-0.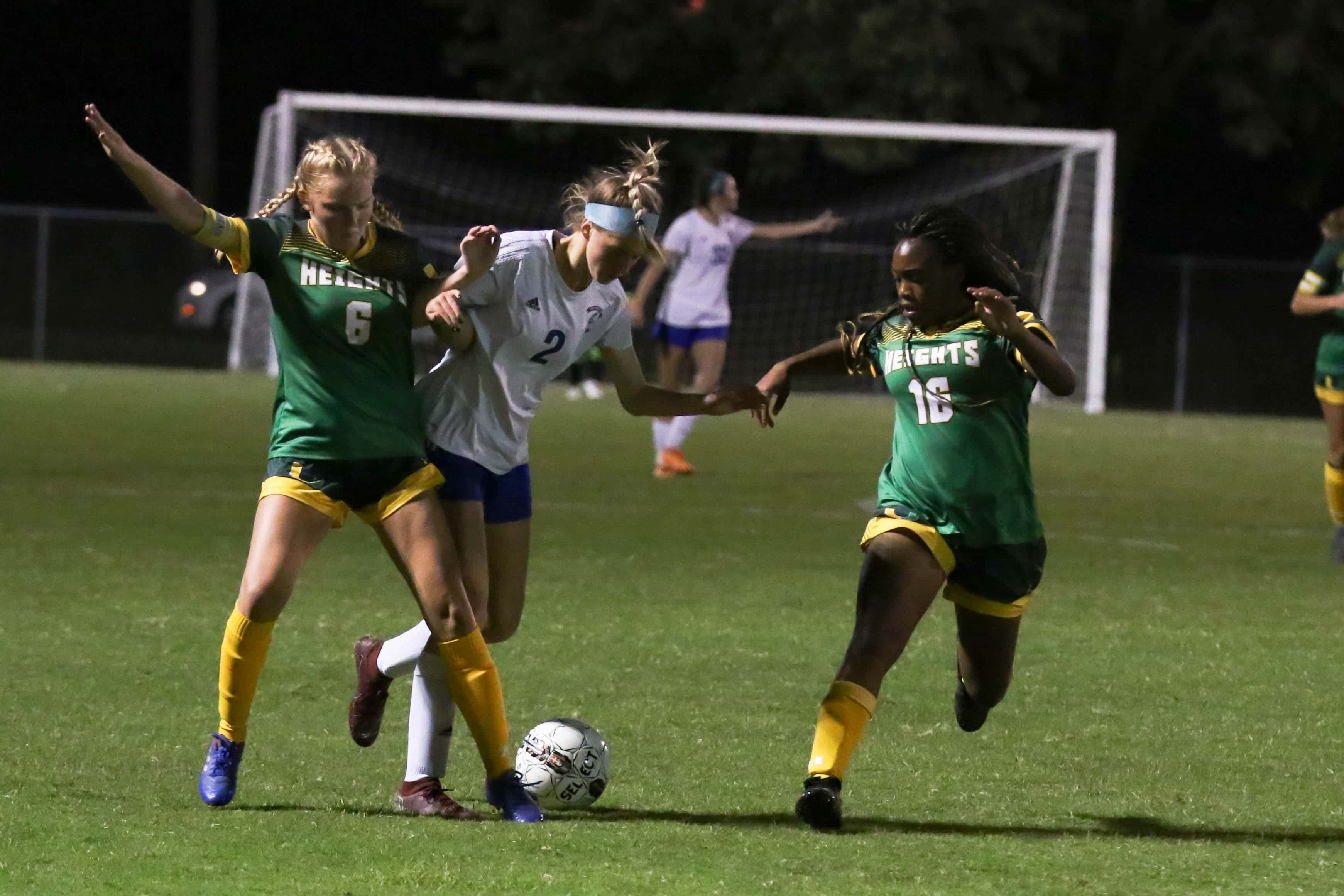 The Lady Blazers finally broke through when Ashlyn Parker broke clear coming down the left side of the field and drove the ball into the net at the 64:00 mark to put UHA up 1-0.
UHA added an insurance goal at the 78:00 mark, when Grace Pape directed a free kick off a Christian County defender into the net to seal with win.
Christian County got a few runs, especially from Autumn Bell, but could never get past the back line defense of the Lady Blazers.
With the win, UHA moves to 8-6-2 on the season. The Lady Blazers will take on Hopkinsville Tuesday evening in the 8th District championship game at 5:30.
Christian County finishes the season at 4-15-1.