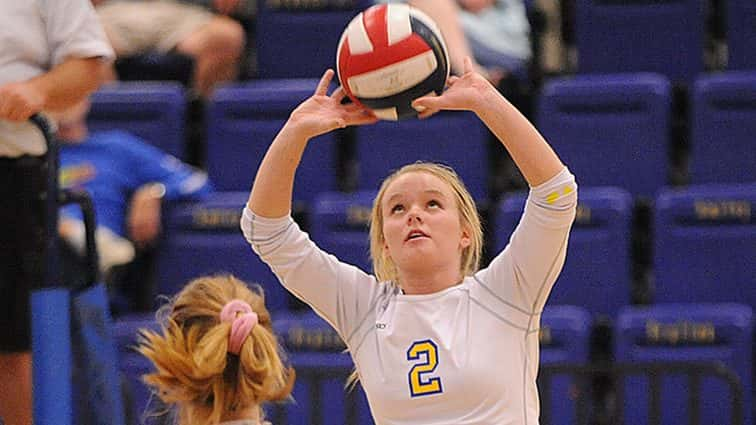 Savanna Tays closed in on the school's career set assists record and Caldwell County wrapped up the No. 1 seed for the 7th District volleyball tournament on Tuesday.
The Lady Tigers rolled to a 3-0 triumph at Madisonville-North Hopkins, winning by scores of 25-13, 25-14, 25-16.
Caldwell, now 19-10 overall and 4-0 in the district, will host the 7th District tournament in two weeks at the CAB gym in Princeton.
Meanwhile, Tays had 30 more set assists in the win at Madisonville. She now needs just six to pass Katie Van Hooser's school mark of 2,073 career set assists. VanHooser is now a setter at Bethel University in McKenzie, Tenn.
Tays also had two kills and eight digs as Caldwell completed a regular-season sweep of the Lady Maroons.
The Lady Tigers have now taken 29 straight matches against Madisonville and lead the all-time series 31-5.
Olivia Mitchell had 21 kills and six digs in Tuesday's win while Abby Griggs recorded 13 kills, a block and five digs.
Kendyll Prowell had 11 set assists and two kills. Mary Tays totaled three kills and four aces while Adi Sullenger had seven digs and four aces.
Caldwell's freshmen won at Madisonville 21-9, 19-21, 21-11 behind nine kills from Ellie Ramey, 25 set assists from Kyndra Winters and six kills, five digs and 12 aces from Lily Hoard. Claire Knoth added five kills.
Madisonville took Tuesday's JV game 21-19, 21-23, 21-15. Mary Tays had 10 kills and 17 digs for the Lady Tigers in that match. Savannah Scott recorded five kills, two blocks and four aces. Adi Sullenger aded 23 set assists and 17 digs while Maggy Griggs had two kills and 19 digs.
Caldwell's varsity squad will go after its 20th win of the season Thursday at home, hosting Massac County (Ill.) at the CAB gym in Princeton.