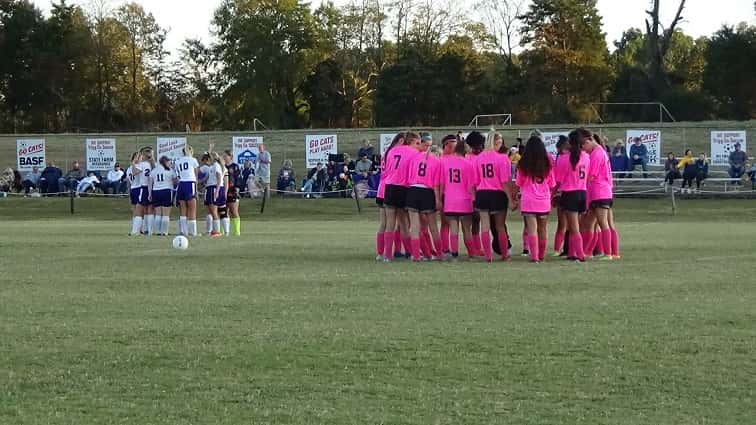 Despite being the focal point of a determined Trigg County defense, Lyon County's Rose Smith scored once in each half to send the Lady Lyons to a 2-1 victory over the host Lady Wildcats in Tuesday night's 5th-District title game.
Looking for their second-consecutive title, the Lady Lyons found themselves on the back foot early on as DeDe Barbee and Trigg put on the pressure.  However, Lyon found its footing and the match settled into a back-and-forth rhythm.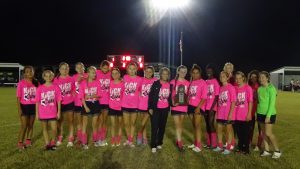 With 13:20 left in the first half, Smith struck for the first time and the Lady Lyons led 1-0 at the half.  After looking dangerous to start the match, Trigg's Barbee had seen less and less of the ball, but she pulled the Lady Wildcats even with a shot off the fingertips of Lyon goalkeeper Abby Smith with 24:30 left.
The deadlock would be short-lived, as Smith was on target again off an assist from Sydney Hoffman with 17 minutes to play.  The Lady Lyon defense, anchored by seniors Kate Gray and MaKenzie Lewis, held the Lady Wildcats at bay the rest of the way to seal the win.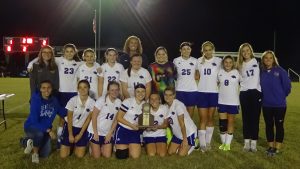 Both teams advance to next week's 2nd-Region tournament to be played at Madisonville-North Hopkins.  The Lady Lyons will be searching for their first win at this stage since a 3-0 victory over Christian County in 2012.  After playing without three starters in Tuesday's loss, the Lady Wildcats will hope to be at full strength in their attempt to advance past the quarterfinals for the second time in three seasons.