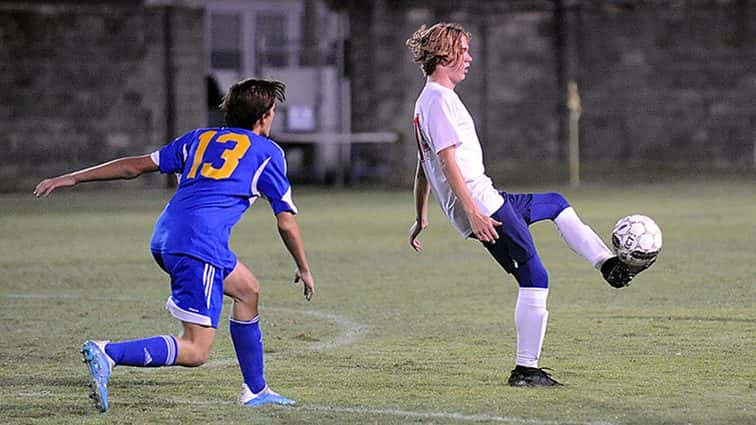 Hopkins County Central avenged a 2-1 shootout loss at Caldwell County earlier this season by turning back the Tigers 3-1 Monday in Princeton.
The Storm (5-10-3) will next take on Madisonville-North Hopkins (16-3-2) in the 7th District championship game. That match is set for 7:30 p.m. Tuesday at Caldwell's Butler Stadium.
Host Caldwell got off to a good start in Monday's semifinal contest against the Storm.
Tyler Linton gave the Tigers an early 1-0 lead when he took a pass from Grayden Miller in the box and pounded a shot that hit the left post, shot across the front of the net and went just inside the right post.
Seth Almon tied things for the Storm midway through the first half.
Almon then pushed Hopkins Central in front with another goal in the 29th minute, finishing in front of the net to help send the Storm to halftime with a 2-1 lead.
The game remained tight until the 64th minute, when Tim Clevenger gave Hopkins Central some breathing room. Clevenger beat a pair of Caldwell players to the ball and punched in a shot from about 20 yards out to make it a 3-1 ballgame.
The Storm outshot the Tigers 19-7 in the contest.
Caldwell's lone senior, goalkeeper Josh Hagan, made 13 saves to try to keep the Tigers in the game.
A young Caldwell squad finishes the season with a 4-12-1 record.