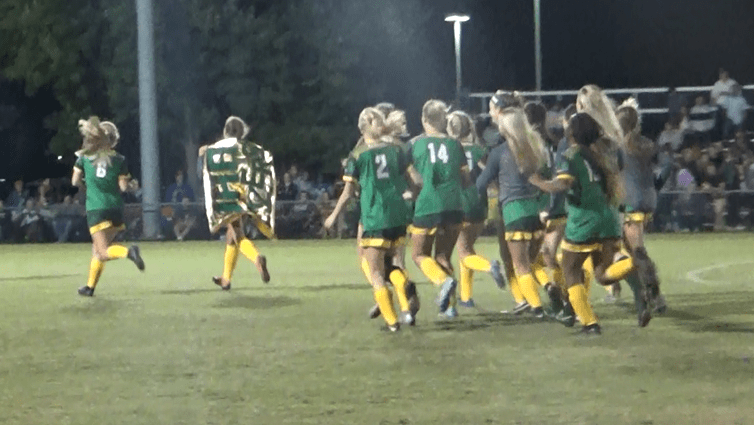 Molly Bennett scored the game winner during penalty kicks, and Lainey Burmam came up with a huge save during the PK round as the University Heights Edged out the Hopkinsville Lady Tigers 2-1 (4-2) to claim the girls 8th District soccer championship Tuesday night at the Stadium of Champions.
The Lady Blazers fended off a game effort by the Lady Tigers who were in position to have a chance to win their first district title since 2015.
Hopkinsville got the early lead in the match when Keeli Miles scored at the 24:30 mark to give the Lady Tigers a 1-0 lead.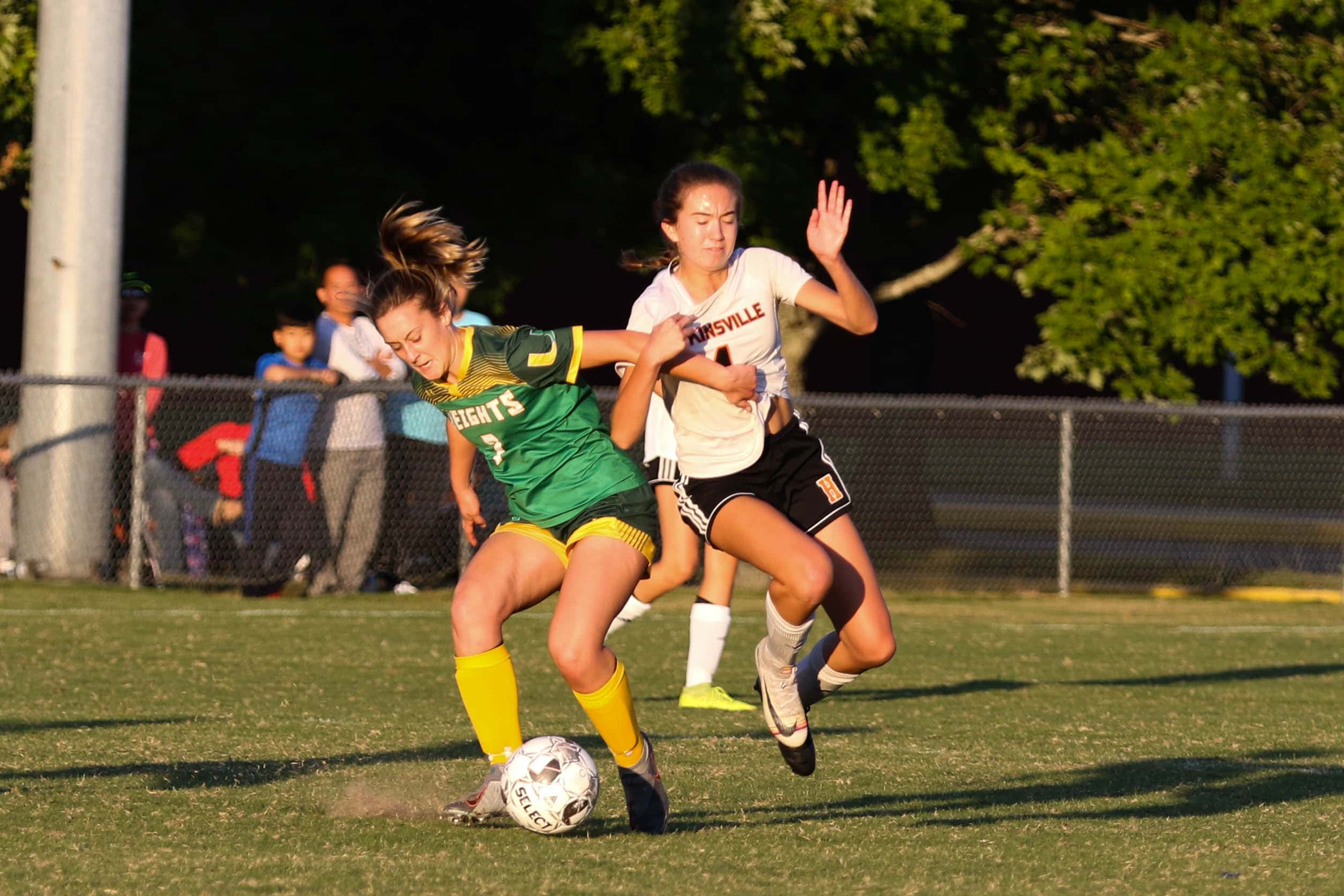 It looked like UHA and come right back to tie the match just two and a half minutes later. However, the goal was waved off due to an offside call against the Lady Blazers.
As the two teams went to the break, Hopkinsville was still holding to the 1-0 lead. The Lady Blazers found themselves trailing at the half, despite outshooting the Lady Tigers 11-2.
UHA did not take long to even thing up in the second half. Grace Pape came down the left side and drilled a shot into the net just 30 seconds into the second half to even the match at 1-1. Pape nearly got the Lady Blazers the lead in regulation, twice hitting the crossbar with shots in the final 13 minutes of regulation play.
Hopkinsville continued to face pressure from the Lady Blazers in the second half, as UHA outshot the Lady Tigers 9 to 5 in the second half. Still, the Hoptown defense stood firm and forced overtime with the match still at 1-1.
Both defenses stood tall during the two five minute sudden death periods, sending the match to penalty kicks to decide the district title. Each team made their first PK and then missed their second. Grace Pape made her kick to put UHA up 2-1. Abby Moss' shot at the goal was knocked away by Lainey Burman to give UHA the advantage. Piper Hancock drilled her shot to put the pressure on the Lady Tigers.
Greer Givens kept the Lady Tigers alive by making her kick to set the score at 3-2 heading into the final kicks. UHA's Molly Bennett then found the net, giving the Lady Blazers an insurmountable 4-2 penalty kick lead, and securing the district championship.
The Lady Blazers move to 9-6-2 heading into next week's regional tournament at the Stadium of Champions.
The Hopkinsville Lady Tigers, who are also headed to the regional tournament, see their record drop to 11-91-1.