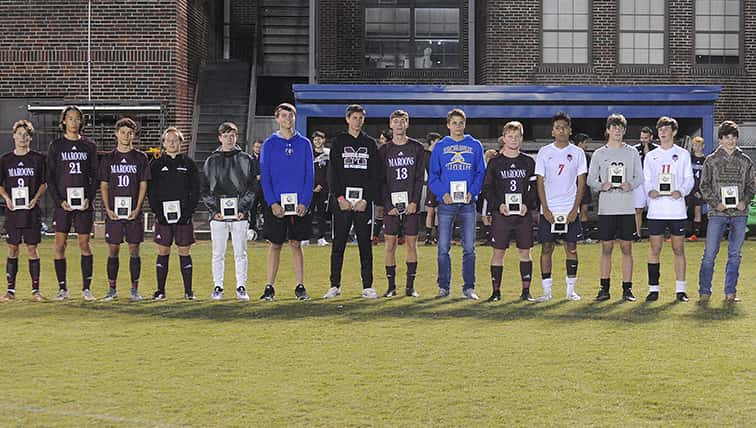 The boys' All-7th District soccer team was announced following Tuesday's championship game in Princeton.
Making all-district from champion Madisonville-North Hopkins were Jack Dodds, Luke McElroy, Alex Brooks, Dalton Daves, Kael Knight, Simen Lind and Logan Rainwater.
Players chosen from runner-up Hopkins County Central were Jesus Gallegos, Chase Garrett and Colin Garrett.
Named to the all-district squad from Caldwell County were Blake Vivrette, Josh Hagan, Ethan Weatherspoon, Grayden Miller and Haiden Ball.
YourSportsEdge.com was in Princeton on Tuesday and got these photos from the postgame ceremony.