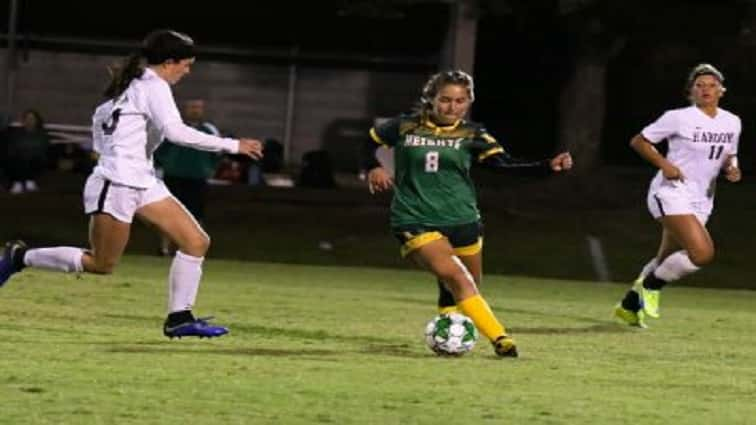 The Madisonville-North Hopkins girls' soccer team entered Wednesday night's 2nd Region semifinal without a loss in its last twenty outings, rolling to a region-best 19-1-1 reord.  But all that was washed away by a determined effort from the UHA Lady Blazers, topping the Lady Maroons 4-1 in a shootout for a 2-1 victory at the Stadium of Champions.
Showing confidence gained from a narrow 2-1 road loss to the Lady Maroons a couple of weeks ago, the Lady Blazers pressured all over the field for the first 20 minutes.  The effort paid off when Grace Pape picked the ball up after a Madisonville turnover and caught goalkeeper Kara Franklin off her line with a blast from 40-yards out.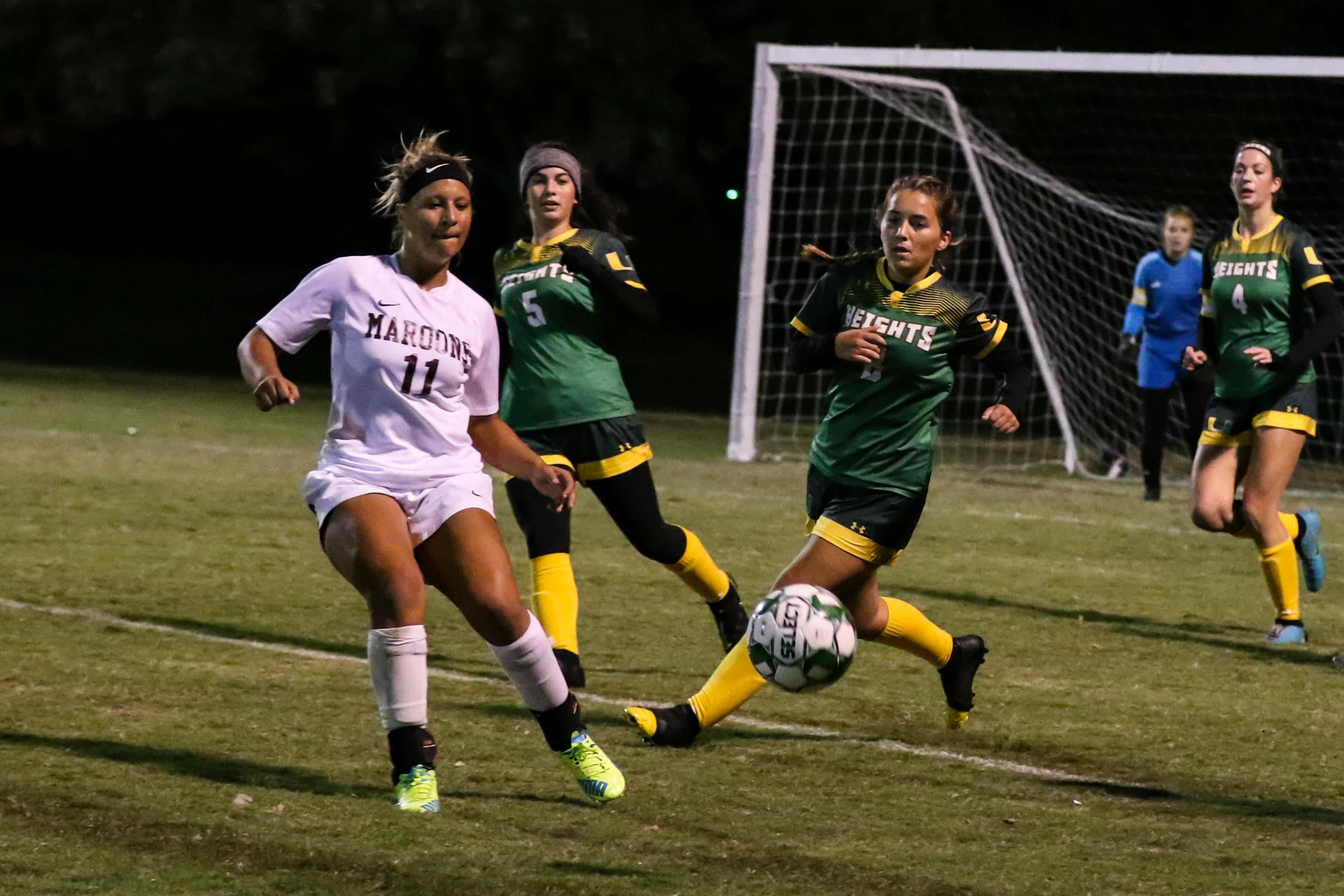 In the final seconds of the first half, Ashlyn Parker appeared to have doubled the UHA advantage when her long-range blast once again caught Franklin straying from goal, but the whistle to end the half had blown just before Parker's shot.
Pape went close to her second goal just after the break when her shot hit the crossbar and bounced down just short of the goal line.  Instead, the Lady Maroons pulled even nine minutes later when Camryn LaGrange scored off a loose ball in the 6-yard box after a corner kick.
UHA seemed to tire over the final 30 minutes, but neither team could find the winner and the game went to overtime.  Both teams were cautious in the two five-minute periods and seemed resigned to a penalty-kick shootout.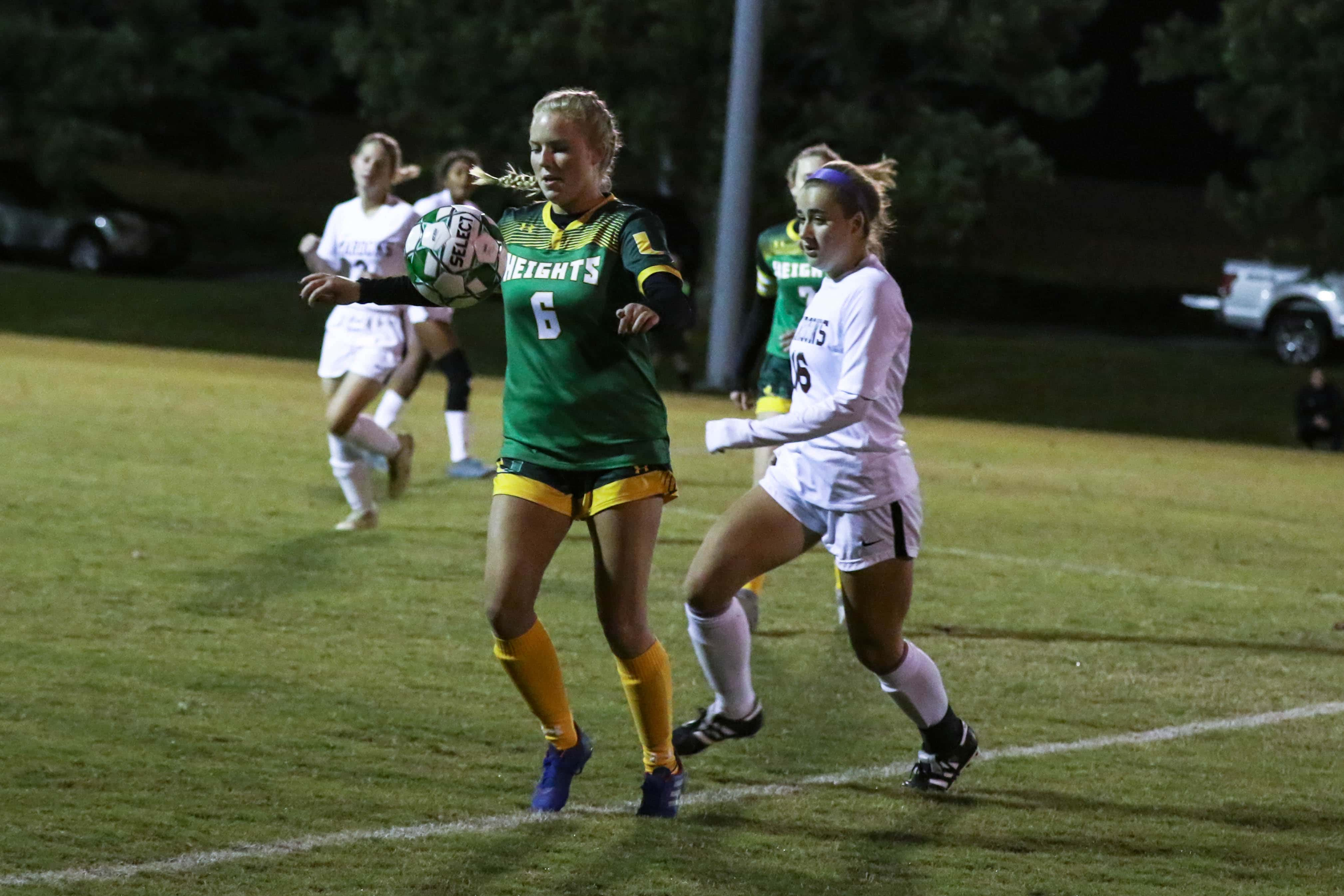 Parker scored on the Lady Blazers' first attempt, with LaGrange evening it up for Madisonville.  Playing in its third shootout this season, UHA held its nerve, with Emma Perry and Pape converting on the next two attempts, while the Lady Maroons came up empty.
Up 3-1, Piper Hancock stepped up and calmly scored low to the left corner of the goal to punch UHA's ticket to the regional title game and set off the Green and Gold celebration.
Thursday's championship match is a rematch of last season's, won 2-1 by Henderson County.  The Lady Colonels were 1-0 winners when the teams met in the regular season.