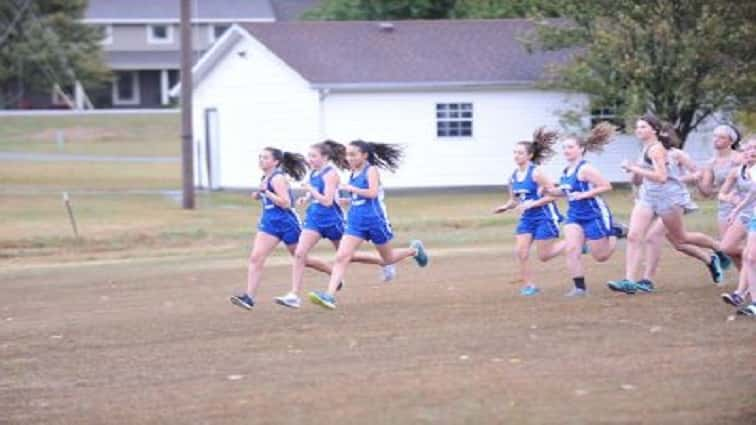 The Fort Campbell cross-country team sent twelve runners to Saturday's Region 1 AA meet at Marshall County High School, with the boys posting a 5th-place finish with 155 points and the girls finishing 4th with 129.
The Falcon boys finished the flooded course in a tight cluster, with senior William DeShazo leading the way in 33rd place with a time of 22:03.95.  DeShazo's finish was good enough to qualify for next week's state meet in Lexington.
Freshman Landen Rhodd (22:23.68) and 8th-grader Jacob Gamez (22:34.67) followed closely in the next two spots, with 8th-grader Ethan Ploetz (23:08.98), freshman Jaeoni Amaker (23:22.46), 7th-grader Guage Flores (23:24.30) and senior Koltein Branum (23:56.72) finishing one after the other at spots 37-40.
Freshman Olivia Calese's 27:23.48 paced the girls in 25th place, followed by freshman Madeline Thomson (27:27.21) in 27th.  The final three runners finished in order, with freshmen Alexandra Stearns (28:52.48) and Alaina Rogers (29:27.68) running 30th and 31st and senior Haley Davee (29:47.01) right behind in 32nd.