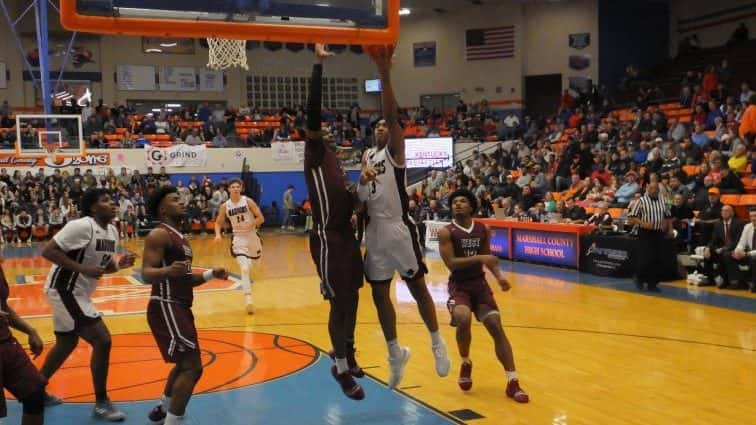 As always, the CFSB Marshall County Hoopfest will feature some of the best basketball talent in the country, and some very intriguing matchups on the court. For fans in the area, the most interesting matchup may well be Friday night, December 6.
At 7:00pm that evening, the defending 2nd Region champion Madisonville-North Hopkins will take on 1st Region contender, and host school, Marshall County. Many have the Maroons not only favored to repeat in the 2nd Region, but to also be a contender to make some noise at Rupp Arena. Marshall County features Zion Harmon, the multi-talented recruit, who was forced to sit out his sophomore season last year after transferring from Adair County. Madisonville features talented big men Kenny White and Ksuan Casey.
Another interesting matchup that Friday night will have the UHA Blazers taking on John Hardin. The Blazers lost to Madisonville in the 2019 2nd Region championship game and expect to feature a high energy offense led by guards Will Bryan, Amani McGee, DJ Quarles, and Kevin Crump. John Hardin won their first 35 games last season before losing to Campbell County in the opening round of the Sweet 16. The game is set for a late night start at 10:00pm.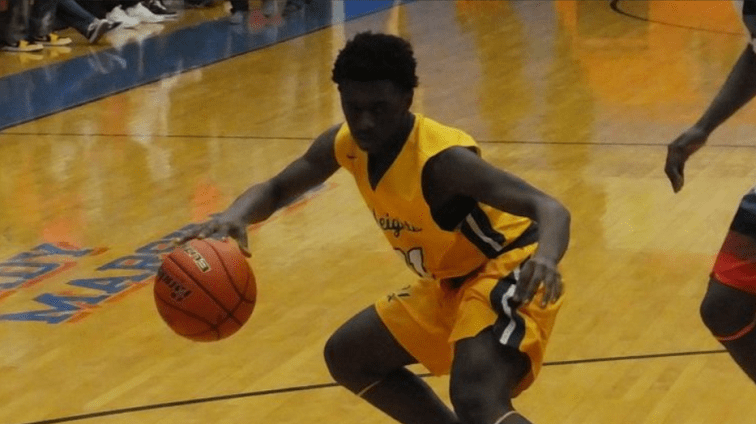 The Lyon County Lyons will be making their second straight appearance in the Hoopfest. The Lyons play Sunday afternoon at 12:00 against Murray. The Lyons are led by 8th grade guard Travis Perry and sophomore big man Jackson Shoulders. The Lyons are expected to be one of the primary contenders, along with UHA for the 2nd Region All A title.
Hoopfest Schedule
Thursday December 6
4pm – Graves County vs Massac County
530pm – Graves County (Girls) vs Massac County (Girls)
7pm – Marshall County (Girls) vs Russellville (Girls)
830pm – Lausanne Collegiate (TN) vs Callaway (MS)
Friday, December 7
4pm – Trinity International (NV) vs Central Pointe Christian (FL)
530pm – Dream City Christian (AZ) vs Orangeville Prep (CAN)
7pm – Marshall County vs Madisonville-North Hopkins
830pm – Prolific Prep (CA) vs Our Saviour Lutheran (NY)
10pm – John Hardin vs University Heights
Saturday December 7 (1st Session)
9am – Aspire Academy (KY) vs Tennessee Prep
1030am – Callaway (MS) vs Curie (IL)
12pm – Marshall County (Girls) vs Madisonville-North Hopkins (Girls)
130pm – Madisonville-North Hopkins vs McCracken County
Saturday, December 7 (2nd Session)
4pm – Briarcrest Christian (TN) vs Male
530pm – Our Saviour Lutheran (NY) vs Dream City Christian (AZ)
7pm – Marshall County vs Prodigy Prep (FL)
830pm – Orangeville Prep (CAN) vs Prolific Prep (CA)
10pm – Central Pointe Christian (FL) vs Arizona Compass
Sunday December 8
12pm – Murray vs Lyon County
130pm – St. Louis Christian vs Trinity International (NV)
3pm – Arizona Compass vs Aspire Academy (KY)
430pm – Prodigy Prep (FL) vs Tennessee Prep