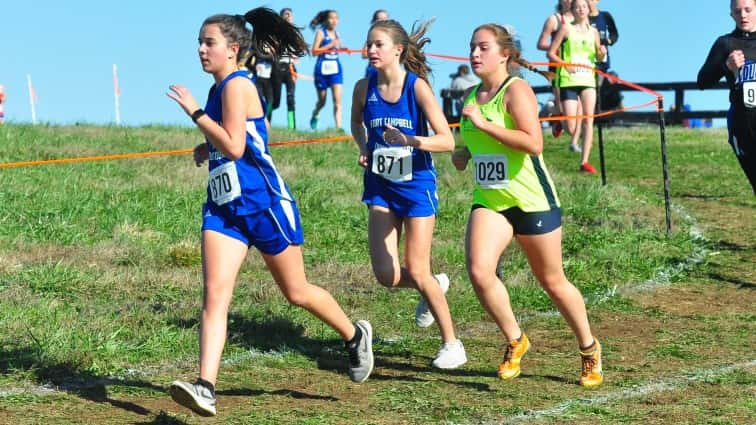 Fort Campbell saw three seniors run their final race Saturday at the Class 2A State Cross Country Meet at the Kentucky Horse Park in Lexington.
In the final race of her cross country career, senior Marielle Delpilar led the Lady Falcons with a finish of 138th in a time of 23:43. Alexandra Stearns was second across the finish line for Fort Campbell in 190th place in 25:27.
They were followed by Madeline Thompson (26:10) in 202nd; senior Haley Davee (26:48) in 206th; and Alaina Rogers (27:43) in 212th.
As a team, Fort Campbell finished 28th with 810 points.
Scott won the team title with 74 points, while Christian Academy-Louisville's Addi Dewey won the race in a time of 19:13.
Meanwhile, senior William DeShazo closed out his Fort Campbell cross country career with a 182nd place finish, just missing the 19-minute mark with a time of 20:09 over the 3.1-mile course. DeShazo was the lone boys' runner to qualify for the state meet for Fort Campbell.