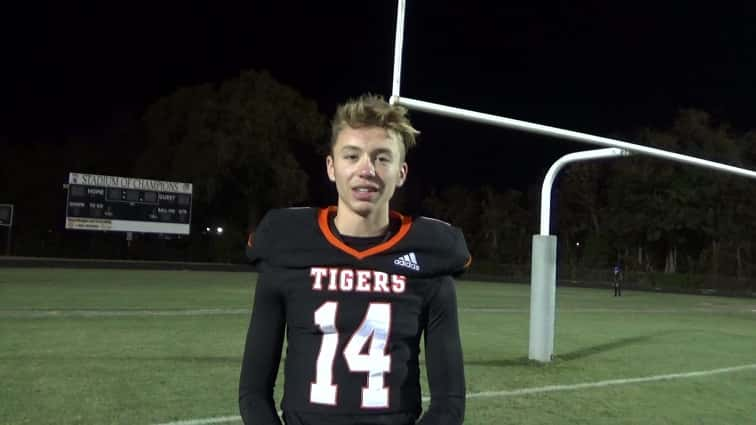 Hopkinsville senior kicker Mason Marschand is no stranger to important moments in big games, having helped the Tiger soccer team to a state-semifinal finish as a junior, but the pressure he was under on Friday night would take a toll on anyone.
With 17 seconds remaining and the Tigers trailing Paducah Tilghman 15-14, Marschand measured up a 32-yard field goal that could not only pull out the Senior Night win, but also possibly give the Tigers the District 1 Class 4A title.
Of course Marschand's kick was true, and afterward he spoke about the moment and the momentum the win can create for the Tigers as they enter postseason play on Friday.