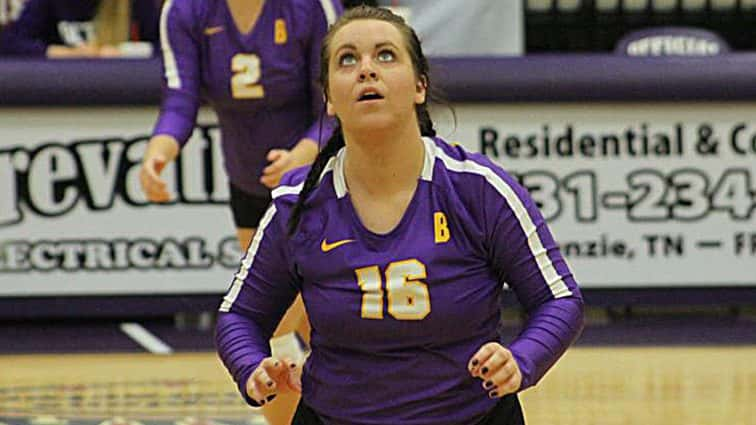 Former Caldwell County standout Katie Van Hooser had a big game as the Bethel Lady Wildcats continued their hot play with a 3-0 win at Williams Baptist in Walnut Ridge, Ark.
Tuesday night's victory was Bethel's ninth win in its last 10 matches.
The Lady Wildcats improved to 18-11 while Williams Baptist dropped to 5-20 on the season.
It was Bethel's fourth straight victory.
Bethel won 25-11, 25-23, 25-14.
Van Hooser, the 2016 2nd Region Player of the Year, recorded 17 assists and 11 digs in the contest.
Arielly de Souza had 12 kills. Hannah McGowan had 11 kills. Maggie Brooks added 11 assists. Madison Ralph had 20 digs.
Van Hooser is averaging 5.18 assists per set this season and 2.4 digs a set.
It was Bethel's seventh straight win over Williams Baptist and gives the Lady Wildcats a 9-4 lead in the series.
Bethel closes out its regular season with two SSAC home games this weekend.
The Lady Wildcats host Martin Methodist at 6 p.m. Friday.
Bethel then entertains Faulkner Saturday at 1 p.m. It will be Senior Day with ceremonies taking place before the match.
(Information from Bethel Athletics)