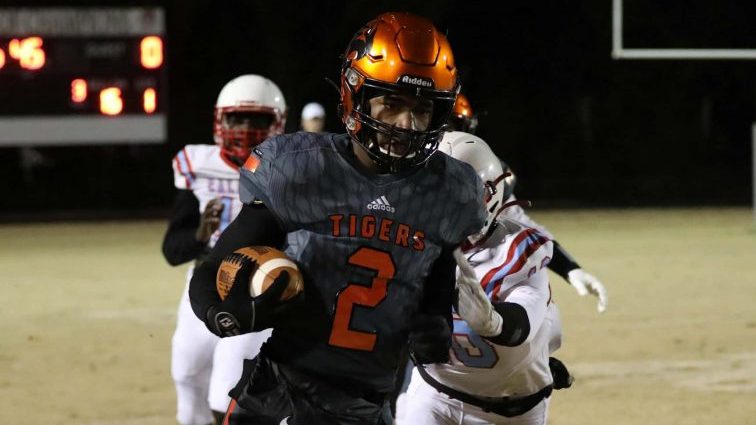 Whether it was the frigid cold or lackluster performance by his football team, head coach Craig Clayton didn't deliver his traditional postgame remarks on the field Friday. Moments after Hopkinsville High School avoided the upset and hung on to defeat Calloway County 28-20 in the opening round of the Class 4A state playoffs, Clayton quickly directed his team into the Stadium of Champions home locker room, where he shared his displeasure.
"This is the time of year where you're either a contender or a pretender," Clayton told his squad. "Which one do you want to be?"
Despite four turnovers and a slew of careless penalties, the Tigers did manage to survive and advance with their sixth straight first-round victory in postseason play. But in a matchup that saw Hoptown win 43-0 against the one-win Lakers in the regular season, many expected Friday's tilt to have a running clock.
Quite the opposite.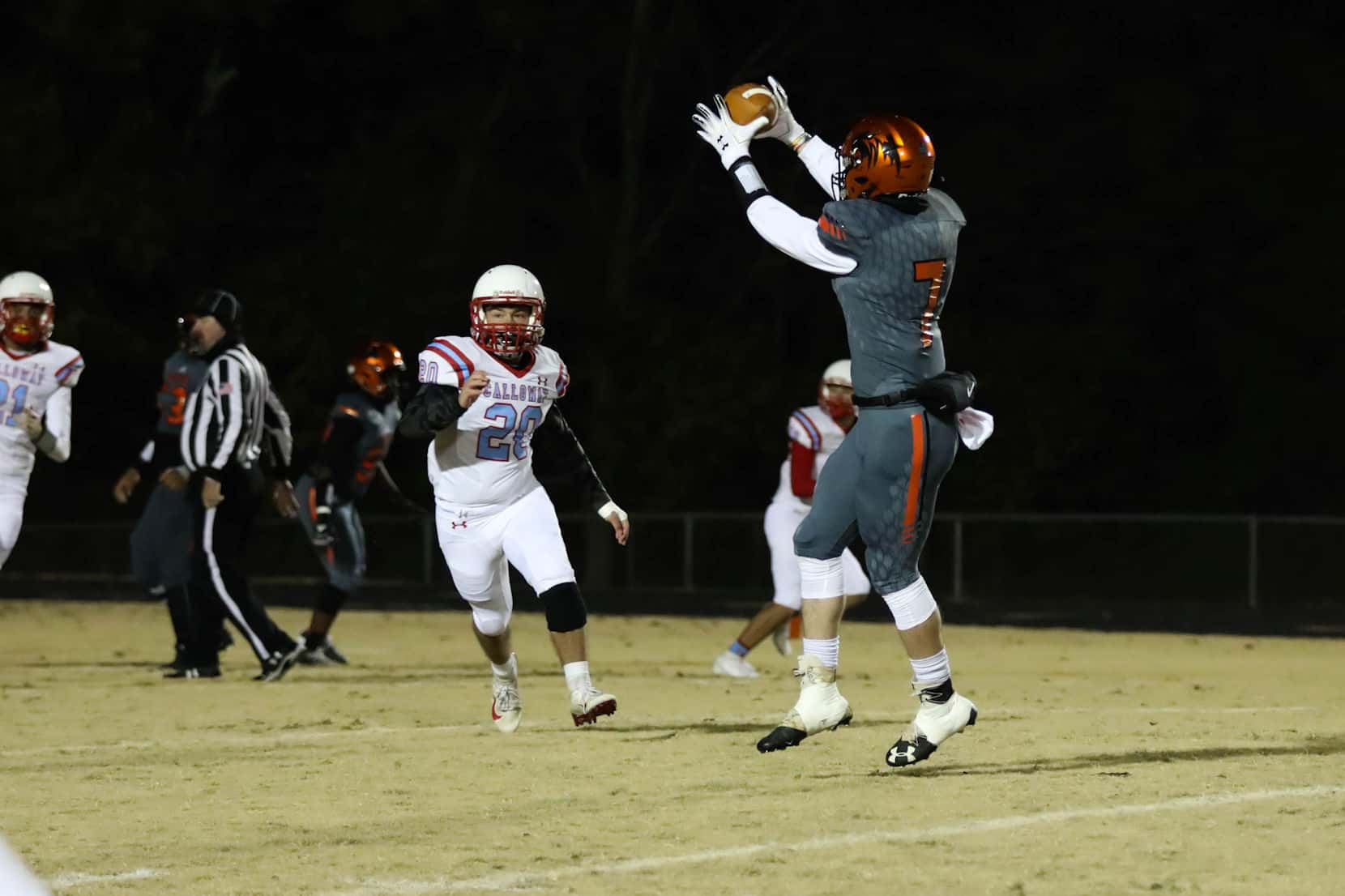 After a scoreless first quarter, CCHS (1-10) struck first on a halfback pass from Kanyon Franklin to Luke Schwepker for a 40-yard touchdown. And after it appeared that Hopkinsville had seized control on Ryan Myers' 15-yard TD grab with two seconds left in the first half, Calloway answered again with Aaron Fennel's return on the ensuing kickoff.
Fennel's long special teams play with no time left on the clock tied the score at 14-all at halftime.
The Lakers then reclaimed the lead again with 8:28 to go in the third quarter, when Ian Clark hit the first of two field goals to give Calloway County a 17-14 advantage. Just under two minutes later, however, Hoptown's Jayden Dillard got loose for an eight-yard scoring run – his second of two rushing touchdowns – to put HHS (8-3) ahead for good.
Calloway senior quarterback John Foster, who did not play during the teams' first pairing in October, kept his squad within one possession the rest of the contest, and Clark's 26-yard field goal pulled the Lakers within 21-20 of Hopkinsville late in the third quarter.
Hoptown, which ultimately outgained the Lakers 409-164, finally gave itself some breathing room when senior QB Jay Bland found junior sensation Reece Jesse for a 24-yard touchdown to give HHS an eight-point cushion with 8:45 remaining.
Jesse, who finished with six catches, went over 1,100 receiving yards for the season and used his 15th touchdown of the year to cap the win.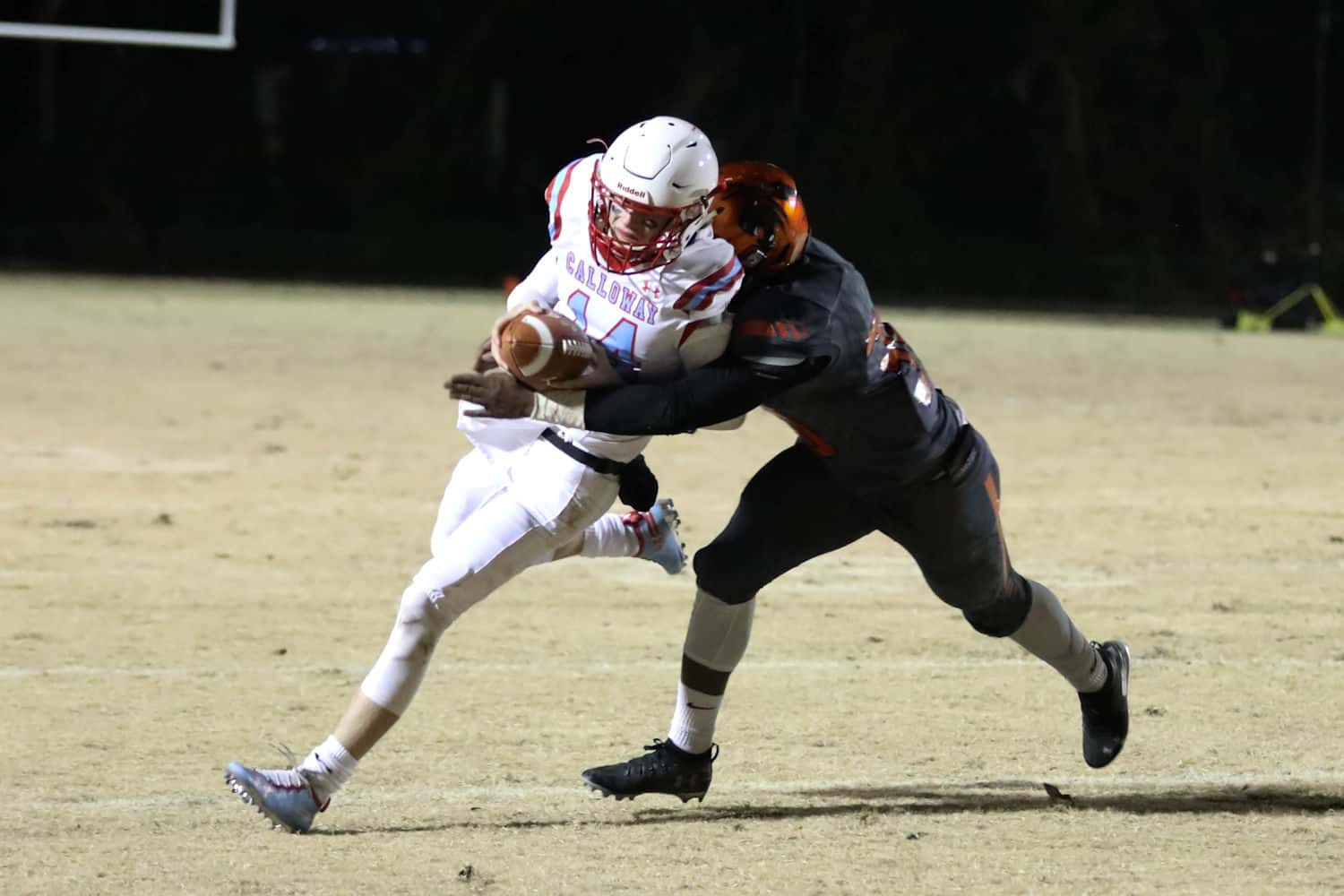 The Lakers did have a pair of chances during the final five minutes Friday, but their last hope was thwarted by Daisjuan Mercer's ninth interception in the closing moments. Mercer, a freshman, is now alone with the third-most single-season interceptions in program history.
With the victory, Hopkinsville sets up a rematch with Madisonville-North Hopkins (9-2) in next week's Class 4A second-round matchup. The Maroons, who dramatically defeated Logan County 35-28 in their opening-round playoff game Friday, upended the Tigers 20-18 when the teams met Oct. 11.
Madisonville features the state's leading rusher – Jeriah Hightower – who is approaching 2,500 ground yards in 2019. Hoptown will host Friday's showdown at 7 pm. Friday at Stadium of Champions.
(— Chris Jung)
SCORE BY QUARTER
1Q 2Q 3Q 4Q
CCHS (1-10) 0 14 6 0 — 20
HHS (8-3) 0 14 7 7 — 28
SCORING PLAYS
CCHS: 2Q (11:50), Luke Schwepker 40-yard catch from Kanyon Franklin (Ian Clark kick)
HHS: 2Q (8:10), Jayden Dillard 20-yard run (Mason Marschand kick)
HHS: 2Q (0:02), Ryan Myers 15-yard catch from Jay Bland (Marschand kick)
CCHS: 2Q (0:00), Aaron Fennel 70-yard kickoff return (Clark kick)
CCHS: 3Q (8:28), Clark 27-yard field goal
HHS: 3Q (6:38), Dillard 8-yard run (Marschand kick)
CCHS: 3Q (2:29), Clark 26-yard field goal
HHS: 4Q (8:45), Reece Jesse 24-yard catch from Bland (Marschand kick)