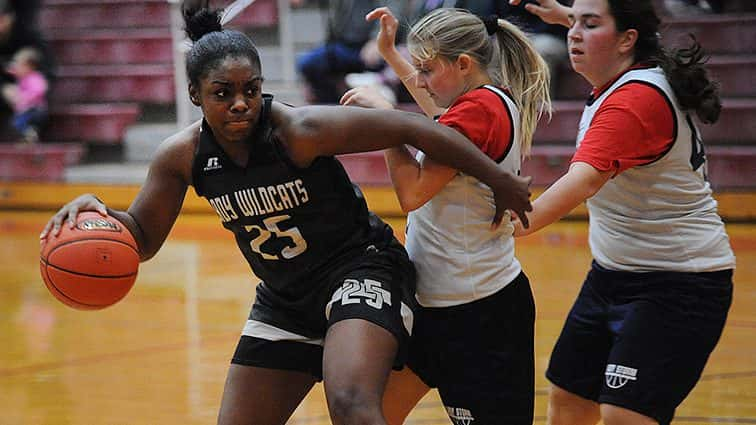 Trigg County's girls won four of the five periods contested by the varsity squads and outscored Hopkins County Central 65-46 in scrimmage action Tuesday in Mortons Gap.
The Lady Wildcats won the first four frames. After two periods of junior varsity action, Hopkins Central won the last stanza when the varsity teams took the floor again.
Much of Trigg's advantage came in the first period when the Lady Wildcats claimed a 17-6 margin.
The rest of the night was more competitive, with Trigg winning the next three frames 10-9, 11-6 and 16-14.
Hopkins Central won the last stanza of the night 11-8.
Marleigh Reynolds and Kinizah Grubbs each had 14 points in a balanced scoring effort by the Lady Wildcats. Rylee Bush and Olivia Noffsinger tallied 10 points apiece. Adrionna Phillips added six points.
For the Lady Storm, Hailie Hollis scored 12 points and Keri Reynolds added 11. Madison Grigg also finished in double figures with 10 points.