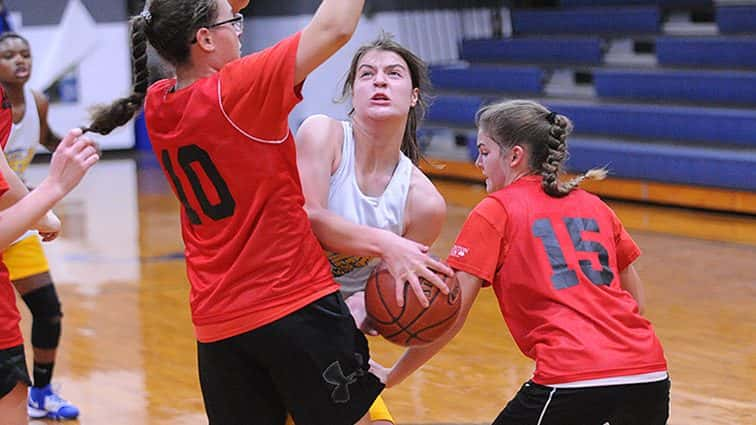 Caldwell County and Crittenden County each went 1-1 in girls' basketball scrimmage action Saturday in Marion.
The Lady Tigers suffered a 37-32 setback to Hickman County but bounced back to defeat Carlisle County 45-26.
Against Hickman, Caldwell trailed 21-16 at halftime. The Lady Tigers got as close as 24-22 in the second half before Hickman held on.
Jacey Jaggers led Caldwell wtih 12 points. Jada Boyd added eight points.
Caldwell won each half against Carlisle, taking the first half 23-19 and the second half 22-7.
Jaggers led a balanced scoring effort in that game with nine points. A.J. Hollowell had eight points and Majah Hollowell had seven.
Crittenden won its first scrimmage against Carlisle County, taking both halves (final score was not available).
The Lady Rockets then fell to Mayfield 41-27.
Nahla Woodward had 10 points in that game for Crittenden while Taylor Guess added eight.
Hopkins County Central was also in Marion on Saturday. The Lady Storm suffered a 31-22 loss to Mayfield, then played to a 27-27 tie against Hickman County.
Madison Grigg led Hopkins Central against Mayfield with nine points, Briana Fritz and Kire Peyton each had five points.
Kyler Henson led Mayfield, which went 2-0 on the day, with 13 points.
In the tie with Hickman, Grigg had 15 of Hopkins Central's 27 points.