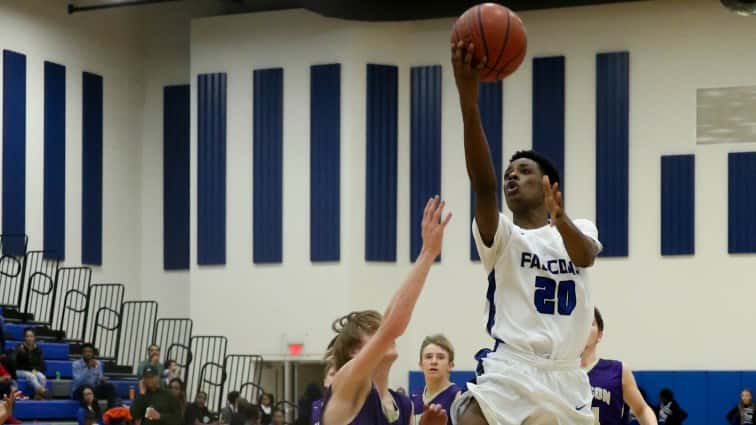 Fort Campbell closed out their preseason basketball schedule with a 65-53 loss at Montgomery Central, Tenn.  The Indians used a 20-10 third quarter run to turn a two-point halftime lead into a 53-41 lead after three quarters.  Both teams scored 12 points in the final quarter.
Cameron Pratt led Fort Campbell with 19 points, while Deandre Jackson added 11 points and five rebounds.  Aaron Hall scored nine points.  The Falcons were outrebounded 31-23.
Asante Wimberly led Montgomery Central, who hit seven 3-pointers in the game, with 24 points.
Fort Campbell opens their season Dec. 5 against Dawson Springs.