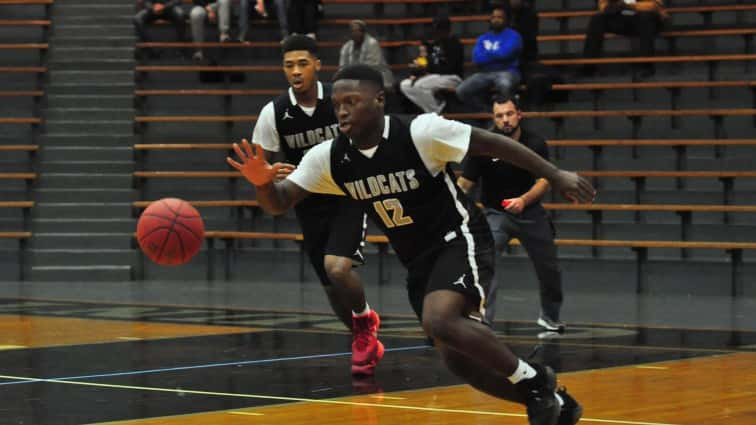 Trigg County closed out their preseason schedule with a 62-51 win at Hickman County Tuesday.  The Wildcats took three of the four quarters in the scrimmage that was played in game-like conditions.
The Wildcats led 16-8 after one quarter and extended their lead to 33-17 by halftime.  Trigg led 47-29 after three quarters before Hickman County used a 22-15 fourth quarter to make the final margin 11 points.
Trigg County, which shot 34-percent in their scrimmage loss to McLean County three days earlier, shot better Tuesday, hitting 46-percent.  They shot 55-percent inside the 3-point arc and held a 31-29 advantage on the boards.
The Wildcats turned the basketball over 19 times but forced the Falcons into 25 turnovers.
Jakobe Bridges led the Wildcats with 14 points and five rebounds.  Kendric Adams added 12 points and a team-high six rebounds.  Jhaden Vaughn scored seven points, and Hayden Cunningham scored six points.
Trigg County will open their season Friday, Dec. 6 at Crittenden County.