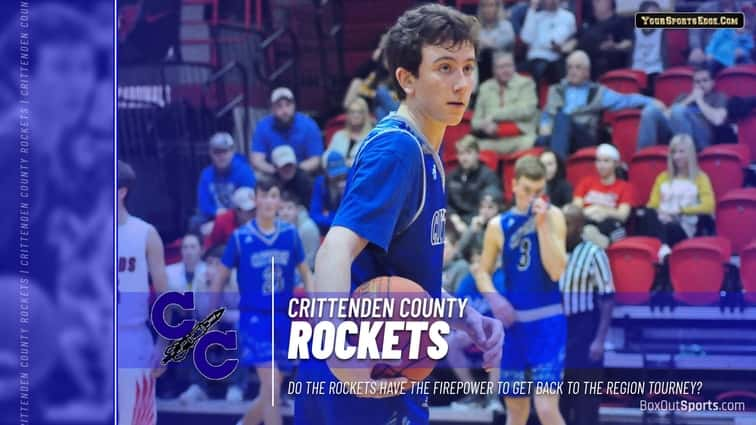 While the majority of people around the lakes appear ready to ship the 2020 boys' Fifth District championship trophy to Eddyville, don't sleep on Crittenden County.
The Rockets return three of their top five scorers from last year's 11-19 team that lost to Lyon County 54-40 in the district championship game.
Junior point guard Gabe Mott had a break-through sophomore season for the Rockets, scoring 14.5 points and knocking down 41 three-pointers, which was second most on the team.
Senior Eric O'Leary (5.6 ppg.) and freshman Preston Morgeson (2.3 ppg.) also return for a Rocket backcourt that will miss junior Tyler Boone (4.7 ppg.) early in the season as he rehabs an injury suffered in football season.
Inside, 6-5 junior Preston Turley returns after scoring 11.6 points and grabbing seven rebounds a game.  Senior Jayden Carlson will join Turley on the frontline as the Rockets are vertically challenged on the roster once you get past Turley.
Crittenden has experience returning at key positions.  However, they aren't a deep team to start the season.  However, Denis Hodge, who enters his ninth season as Rocket head coach, always finds a way to have the Rockets ready for the postseason.   Hodge has one winning season on his resume but has taken Crittenden to the region tournament four times in eight years.
Crittenden County opens the season Tuesday at Ballard Memorial.