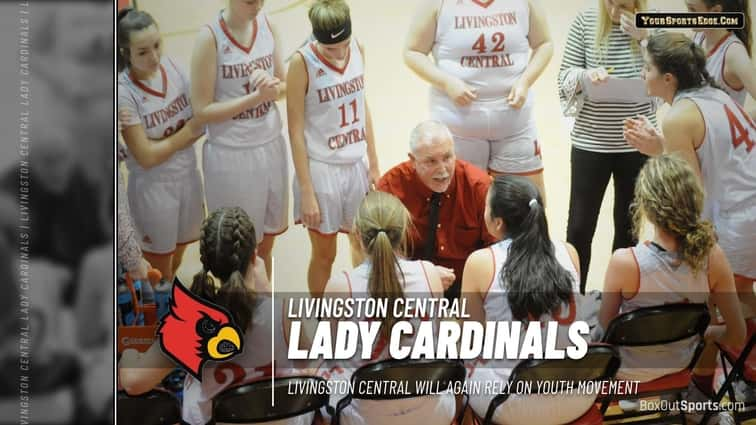 Livingston Central will continue to use a youth movement to work their way back into the Fifth District girls' basketball race.
The Lady Cardinals (4-24) will again feature versatile 5-10 junior Lauren Wring (11.4 ppg., 3.9 rpg.), who can play all three positions on the floor.  She was the lone Lady Cardinal to score in double figures last year.
Senior guard Gracie Downey (4.2 ppg.) and eighth grader Victoria Joiner (2.5 ppg.) also return for Coach Eric Wring, Lauren's daughter.
Senior forward Kerah Davidson (5.5 ppg., 8.4 rpg.) also returns for the Lady Cardinals, but after that Wring will have to rely on four middle schoolers and two freshmen that will make up the majority of his bench.
Livingston Central has the ability to slow the game down with Wring running the point.  Or they can move her inside and take advantage of her ability to get to the free throw line.  But their success will be dependent on the development of the middle schoolers and underclassmen.
The Lady Cardinals averaged just 32 points a game last year and will need to increase that total if they are to compete in a district where the other three teams are improved and showing the ability to put points on the scoreboard.
Livingston Central opens their season Friday when they host district rival Lyon County.