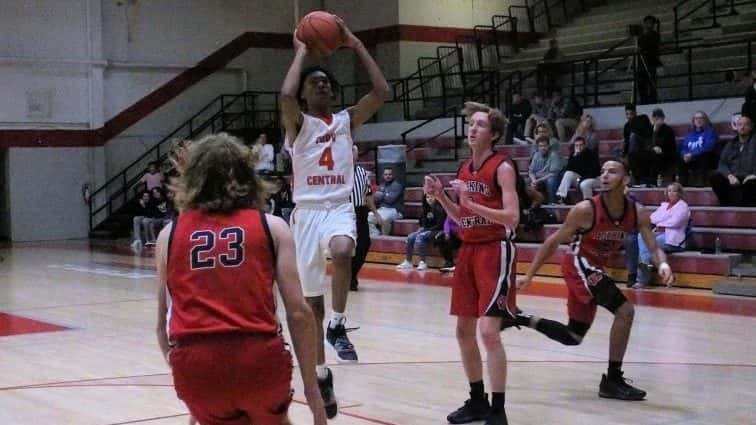 It is a pretty good way to start a new basketball season with a new head coach. The Todd County Central Rebels ended a 15 game losing streak by blowing past the Hopkins Central Storm 62-43 Monday night in Elkton. The game marked the return to the Rebels bench of Dennis Pardue, who coached the Rebels previously from 1998 to 2004.
The Rebels used a strong 2nd half defensive effort and a big night from senior Austin Rager to rally from an early seven point deficit and pick up the season opening win.
Hopkins Central, behind the play of freshman Marcus Eaves, took an early 15-8 lead. Eaves scored the first eight points of the game for the Storm. The Rebels battled back late in the opening quarter to trim the lead to 17-13.
A three pointer early in the 2nd quarter by Sam Almon put the Storm back up by seven at 20-13. Todd Central then ripped off nine straight points to take their first lead of the game at 22-20. The two teams battled back and forth for the remainder of the half, with Hopkins Central taking a 30-28 lead into the break.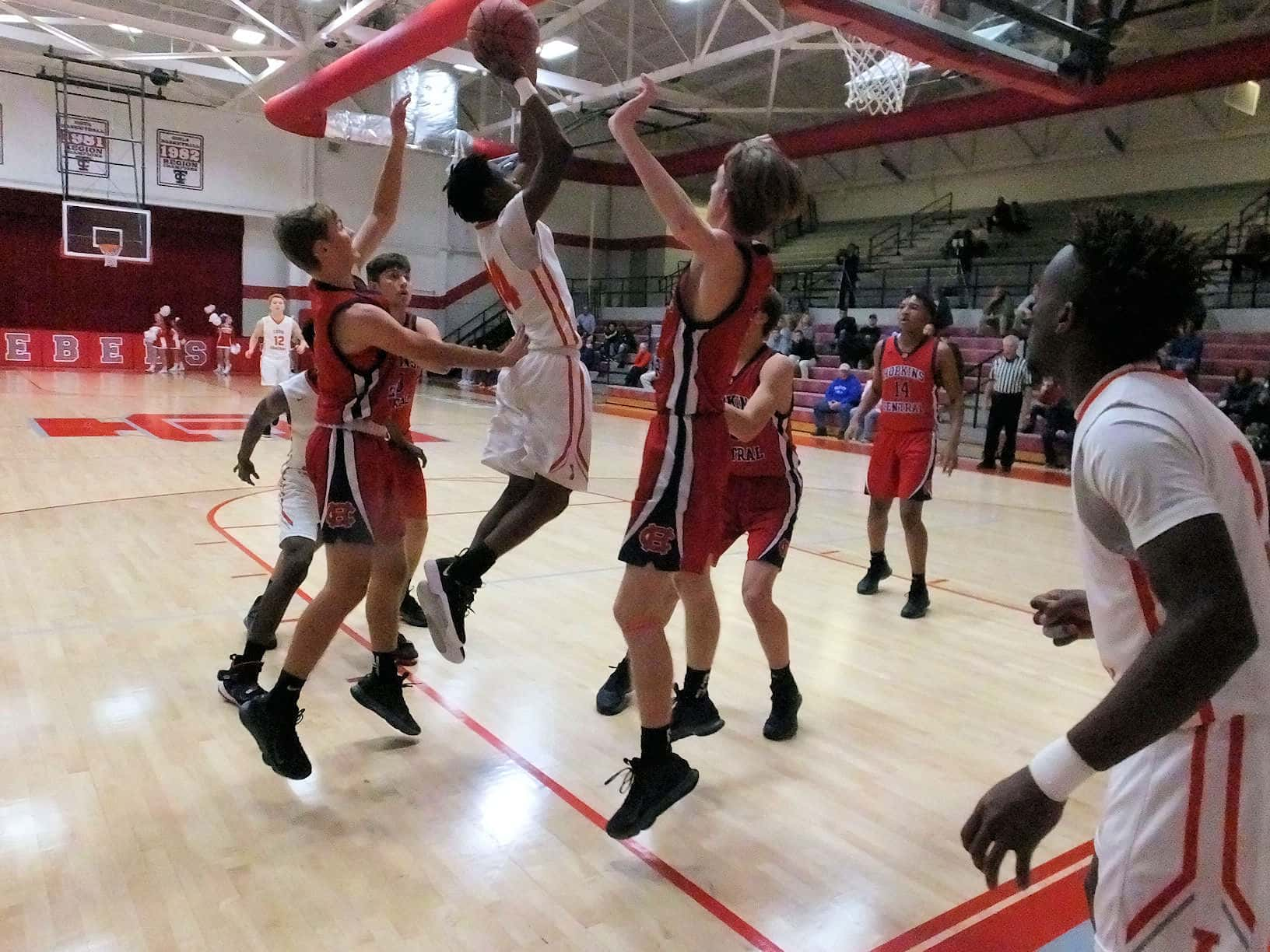 The Storm looked to be about ready to "thunder" away from the Rebels early in the third quarter, as pair of baskets from Blasin Moore pushed the lead quickly out to 34-28. However, the Rebels cranked up the defense and made their move. Todd Central finished the quarter on a 14-3 run to take a 42-37 lead going into the final quarter.
The Rebels kept the pressure on, and opened the final quarter on an 9-1 run to push the lead out to 51-38. Hopkins Central would get no closer than 11 points for the rest of the game. Todd Central closed out the game on an 8-0 run to get to the final margin.
Austin Rager was big for the Rebels, finishing the game with 26 points. Dominique Morrow added nine points. Deonte Toliver chipped in with 8 points for Todd Central. D.J. Johnson finished the night with five points, but provided a big boost for the Rebels with his effort and energy on both ends of the court, but especially on the defensive end.
Marcus Eaves finished with 14 points for the Storm. However, only four of those points came after the opening quarter. Blasin Moore finished the night with 11 points. Sharp shooting guard Sam Almon was limited to just three points on the night, those points coming on a three pointer in the 2nd quarter.