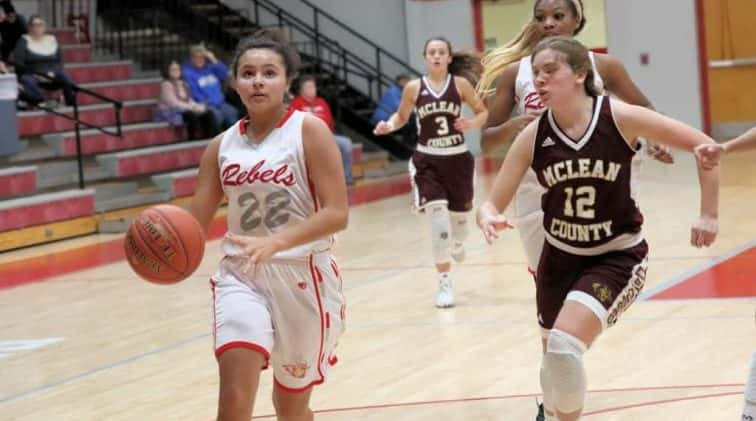 It was not the start to the new season that the Todd County Central Lady Rebels had been looking for. With their offense struggling to find a flow, the Lady Rebels fell behind early and never quite got on track as they fell 66-36 to McLean County in their season opener in Elkton.
The Lady Cougars, behind the play of Alyssa Burrough, came out firing right from the start. Burrough scored 12 points in the opening quarter as McLean County roared out to a 23-5 lead. The McLean County defense limited the Lady Rebels to just two field goals in the opening quarter, both of those coming from Eliza Simons.
While the Lady Rebels found their offensive legs in the second quarter, McLean County was still running at full tilt. In the second quarter, it was Kamryn McMahon pacing the Lady Cougar attack. McMahon scored eight points in the quarter, as McLean extended the lead to 42-18 at the break.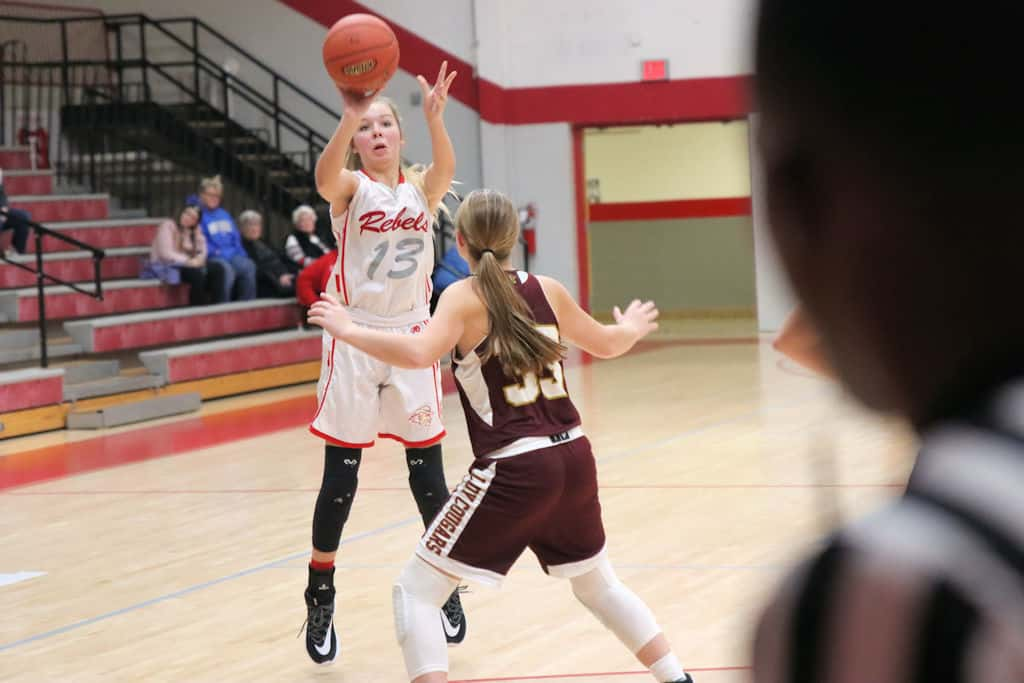 The Lady Cougar defense locked down on the Lady Rebels again coming out of the break, limiting Todd Central to seven points in the third quarter, as McLean County pushed the lead on out to 54-25 heading into the final quarter.
McLean County then cruised out the rest of the way to pick up the 30 point win.
Lucy Chester had a big night for the Lady Rebels. The freshman finished the game with 17 points in the contest. Eliza Simons added seven points for Todd Central. The Lady Rebels were without the services of Jordan Weathers for the season opener.
McLean County was led by Alyssa Burrough with 21 points. Bailei Walker added 15 for the Lady Cougars.
The Lady Rebels return to action Wednesday night as they travel to take on the Fort Campbell Lady Falcons.